American Made Drones: 10 Best Made In The USA Drones in 2023
Updated On: Oktober 27, 2023
As a confessed drone geek, I am often asked the question – what's the best American-made drone? And I always respond with an excited smile because it's such an exciting topic! This blog post delves into the fascinating and technologically advanced world of "American Made Drones." These autonomous flying marvels have become a significant part of our culture - changing everything from how we capture epic videos during vacations to helping in critical rescue missions.
Drones are no longer just fancy toys for tech enthusiasts. They've broken into industries such as agriculture, Liegenschaften, and even package delivery. But while a wide range of drones is swarming the market, their production predominantly takes place overseas. However, many manufacturers realize that American-made can mean more than just patriotism; it can be a stamp of quality and innovation, too.
Therefore, if you are on the hunt for not only sophisticated gear but also one that proudly bears a 'Made in USA' stamp, then you are where you need to be! Our journey through American-made drones will introduce some kickass models that are created right here on home soil using impeccable craftsmanship and revolutionary technology. Get ready as we dive (or fly?) into this exciting venture.
What to Look for in an American-Made Drone?
When it comes to investing in a good quality drone, there are four main aspects to consider:
Build Quality – The top-tier American drones boast exceptional build quality. They're notably tough and durable, designed from materials made to last. A sturdy frame holds up better over time and can withstand minor crashes or impacts.
Features – When exploring the features of a drone, some components are essential:
Camera Resolution/FPS Rate – A high-resolution camera is a must-have for capturing stunning aerial footage or photos. Look for drones that offer 4K resolution or higher. The FPS (frames per second) rate represents how many frames your camera can capture in one second; the higher it is, the smoother your videos will be.
Battery Life – Battery life is critical because it determines how long you can keep your drone aloft. Look for drones boasting at least 20 minutes per battery charge.
Additionally, great attention should be given to other features such as GPS guidance, obstacle detection, collision avoidance technology, stability controls like gimbals for steady filming, and intelligent flight modes.
Ease of Use – Are the controls intuitive? Can you easily learn to maneuver the drone? You'll want an American-made drone that's beginner-friendly yet offers complexity as skills advance over time.
Support & Warranty – Support services from the manufacturer instill confidence in case issues occur during operation--whether it's technical faults or accidental damages.
The warranty period also matters as this secures you with coverage against manufacturing defects on parts/units within a specified timeframe typically offered by manufacturers.
When purchasing an American-made drone, pay proper attention to these four cornerstones: build quality, important characteristics like camera resolution/FPS rates and battery life, simplicity of use, and producer support and warranty. Taking note of these will ensure a favorable drone-buying experience and sustained usage. Keeping this in mind will help you navigate the process and settle on a device that's right for your specific needs.
Top Rated American Made Drones that I Recommend
My journey in exploring drones has included some of the finest pieces of technology out there, and most interestingly, a large number are crafted right here in the USA. Let's dive into some of my top picks.
Skydio 2
This beauty stands out effortlessly from the crowd. Its autonomous flight capabilities are remarkable thanks to its 45-megapixel visual sensor and computing power equivalent to a data center on wings. The Skydio 2 boasts six navigation cameras for an all-around vision, tracking up to ten objects simultaneously while avoiding obstacles during flight - what a catch!
GoPro Karma Quadcopter
Designed primarily for capturing stunning aerial footage, GoPro Karma is more than just your average drone! It comes with a removable action camera, making it super versatile. You can mount this camera not just on the drone but even on your helmet or bike while enjoying outdoor activities. Oh, and let's not forget about its fancy controller with an integrated touch display that eliminates the need for pairing with a mobile device.
Papagei Anafi USA
Inspired by nature, specifically insects, Anafi offers hybrid stabilization (mechanical and digital), ensuring bright, stable images no matter what challenges you throw at it! Even better? It takes fabulous photos in 21MP resolution and shoots videos in awesome HDR+. And did I mention its resistance against tough weather conditions?
Freefly's Astro
Astro dashed right into my recommended list because it expertly combines American know-how with leading hardware tech to deliver superb performance both in terms of endurance and payload capacity, which is something professionals really appreciate!
Wingtra One
With its vertical take-off qualities, Wingtra One puts safety first as it merges airplanes' high-range efficiency while preserving low-risk launches and landings like multi-copters. I'd definitely say it's the one for a professional looking to capture high-resolution aerial photos with convenience.
Sony's Airpeak
Designed for video and film creators, Sony's Airpeak takes creativity to a new level. With its AI robotics sensing and control technology, the drone gives wings to your imagination while ensuring minimal turbulence during flight.
Mota (owner of Lily)
Reviving the Lily brand, Mota crafted a drone perfect for outdoor adventurers and photography enthusiasts alike with its easy deployment and intuitive controls, all controlled right from your wrist; it's pretty fancy!
DJI M30t
Notoriously known as the "Phantom Successor," DJI M30t is packed with features that surely fascinate beginners and pros alike; needless to say - its performance in low-light environments is worth applauding!
TerraView UAV
RangePro by TerraView offers drones that help pros in different fields work more efficiently by saving time on surveying spans of land or large structures like cell towers or wind turbines.
Skydio 2+ Pro
An upgrade on Skydio 2, this drone steps up its game with groundbreaking artificial intelligence that allows it to predict several seconds into the future, enabling it to plan ahead movements, hence offering best-in-class obstacle avoidance accurately.
These amazing drones aren't just fascinating gadgets but tools slowly reshaping how we view our world from above while opening doors to endless possibilities across different professional realms! So next time you grab your wallet for a drone, remember - American-made might be the way to go!
12 Leading American Drone Manufacturers
The drone industry is budding in the USA, with several manufacturers leading the way by producing state-of-the-art drones that fit a diverse range of needs. Today, I'll share with you my top 12 picks for American Drohnenhersteller you should look out for.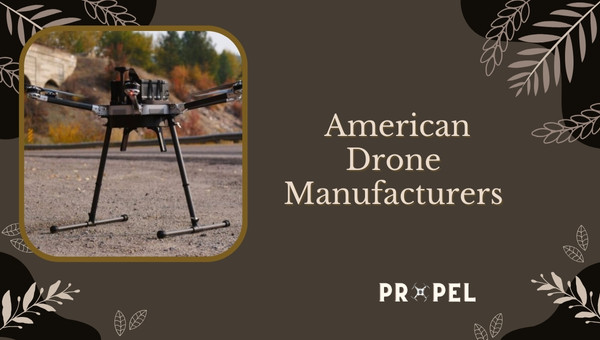 1. Lucid Drone Technologies - Charlotte, NC
If labor-intensive jobs aren't something you're keen on carrying out manually, turn your eyes towards Lucid Drone Technologies. Located in Charlotte, North Carolina, this company specializes in creating industrial spray drones perfect for heavy-duty work like cleaning and disinfecting larger areas or structures.
Key features of their drones include:
Effective coatings application
Increased safety and productivity
Reduction of labor costs
2. Lumenier - Sarasota, FL
Located in Sarasota, Florida, Lumenier is a renowned name on the block. They are known as a global leader in custom manufacturing and online retail of high-performing and premium UAV/drone equipment. Whether you're looking for FPV gear, miniature cameras, or antennas suitable for drone operating—there's something in store here.
Key services they offer include:
Custom UAV design & production
Professional consulting support
3. Matternet - Mountain View, CA
Based out of Mountain View, California, Matternet is at the front lines of aerial delivery systems. They have developed the world's leading technology platform for on-demand aerial delivery in urban environments. Think Amazon Prime Air, but more versatile!
Their unique features include:
Autonomous flight capability
Secure cloud management software
4. Mobile Recon Systems - Grand Forks,
Mobile Recon Systems, nestled right at one of America's UAS centers — Grand Forks, ND, is dedicated to unlocking the full potential for unmanned aerial systems. They offer custom solutions for a wide range of applications, such as surveying, inspection, cinematography, and more.
Some key aspects to note are:
High-performance and payload-capacity drones
Extensive aftermarket support
5. ModalAI - San Diego, CA
With roots in San Diego, California, ModalAI proudly stamps their drones with "made in the USA". They're all about robot and drone perception, hosting an array of drone tech, including AI-powered autonomous flights and advanced communication systems.
Key offerings include:
Cellular-connected drone controllers
Computer vision-enabled flight control
6. Orion Technology Group - Wilmington, DE
Orion Technology sits in Delaware, specializing in delivering end-to-end solutions that meet mission-critical requirements. They excel at creating integrated systems, offering swift deployment to those working in demanding environments.
Key services include:
Comprehensive technical expertise
Swift turnaround delivery.
7. Parallel Flight - La Selva Beach, CA
La Selva-based Parallel Flight is all about designing turn-key solutions for mission-critical commercial and government operations. If it's extended range or heavy payload capacity you need, they've got you covered.
Their core features include:
Hybrid propulsion technology
Long-endurance flight ability
8. Skydio - Redwood City, CA
For autonomous drones that can navigate complex environments without any pilot input – California's Skydio has you covered! Whether intended for enterprise or public sector usage, this is your go-to manufacturer.
Key features are:
Collision avoidance feature
Autonomous following
9. Teal Drones - Salt Lake City,
Salt Lake's very own Teal Drones designs and manufactures advanced drones useful across varied commercial and government applications. Whether it's surveillance, mapping, or inspection work, Their Drohnen are up for the task.
Class-leading features include:
Modular design for easy adaptability
High-fidelity thermal imaging
10. Vantage Robotics - San Leandro,
Vantage Robotics, situated in California, is a safe bet when it comes to aerial photography and videography drones. They've crafted their drones with ease of use in mind.
Key features include:
Customer-centric design
High-quality 4k camera capabilities
11. Volansi - Concord, CA
Do delivery needs? The folks at Volansi from Concord, CA, can sort you out. They specialize in creating autonomous aerial delivery solutions perfect for a wide variety of clients, from commercial entities to defense customers.
Key perks include:
Long-range cargo delivery
End-to-end logistics support
12. Wing - Mountain View,
Mountain View's Wing, a subsidiary of Google's parent company, Alphabet, is fully invested in creating drone technology that literally delivers! From coffee to medicine, they focus on making local community deliveries more accessible and environment-friendly.
Standout features are:
Quiet electric-powered flight
Precise hover and package release system
By introducing you to these leading manufacturers, my aim was to provide insight into the diversity of drone tech that American companies currently offer. Depending on your particular needs – be it photography or industrial application – I hope this guide helps you find the best fit!
Legal Aspects Associated with Drones
As Drohnen-Technologie continues to proliferate across American society, it's important for enthusiasts and professionals to be aware of the legal aspects that govern their use. From federal guidelines to state-specific regulations, understanding what's legally permitted can help avoid unnecessary complications.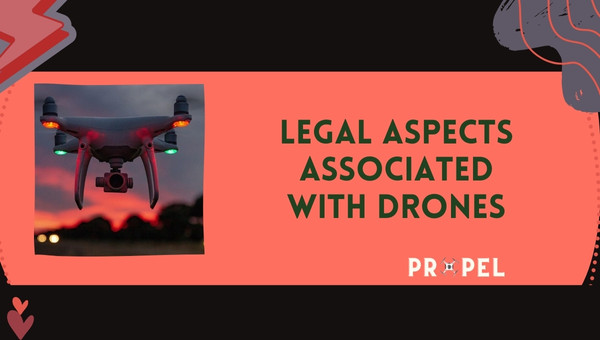 Starting from FAA's Part 107 rules & guidelines
The Federal Aviation Administration (FAA) is the governing body responsible for setting regulations and guidelines for drone usage across the United States. The most pertinent law for recreational and kommerzielle Drohne pilots is Part 107, which details various aspects, including:
Age Restrictions: Pilots must be at least 16 years old to qualify.
Certification Requirement: A Remote Pilot Certificate from the FAA is mandatory to operate a drone commercially.
Operating Rules: Drones must remain in visual line of sight, weigh under 55 pounds, fly during daylight hours only, and adhere to a max speed of 100 mph and max altitude of 400 feet above ground level.
Comprehensive details about Part_107 can be referred to on the FAA's webpage.
While FAA's policies provide overarching guidance at a national level, each state may implement additional laws regulating aerial craft within their jurisdictions. Here are a few examples:
In California, drones cannot be flown over prisons or near areas affected by natural disasters like wildfires.
Texas privacy laws mandate people should not use drones for surveillance without the owner's consent.
In Illinois State Parks or Landmarked sites, you may need special permission before using your drone.
For state-specific information, refer to the National Conference of State Legislature's website.
Remember: Flying a drone isn't just about fun and games. It's also about acting responsibly while exploring new limits of the sky!
Schlussfolgerung
Drones have positively transformed various industries, from real estate to film production, agriculture, and beyond. Their rising prominence necessitates an understanding of not only their technological facets but also the regulatory landscape. American-made drones offer top-quality build, superior features, and reliable after-sales support.
With a mix of well-established manufacturers and innovative startups, the U.S. certainly takes the lead in drone technology. However, whether you're a recreational user or a commercial operator, understanding FAA guidelines and state-specific regulations is crucial to ensure lawful conduct.
As we continue to witness the rapid evolution of drones in design, functionality, and utility — staying informed can help us maximize their potential while avoiding any legal conflicts.