Lois sur les drones aux Émirats arabes unis : Votre guide complet (2023 Updated)
Updated On: février 25, 2023
Drones are unmanned aerial vehicles (UAVs) that are controlled remotely by operators. In the UAE, drones are increasingly being used for both commercial and recreational purposes.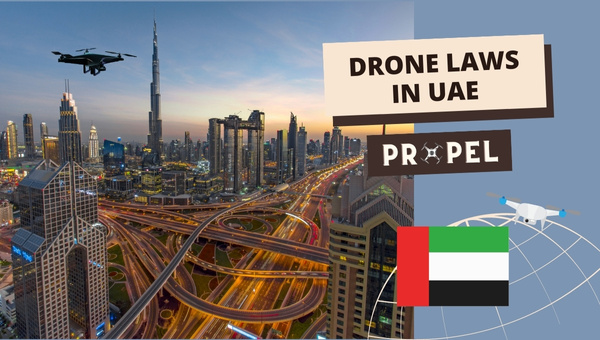 Commercial drones are often used for tasks such as photography, surveying, and delivery. Recreational drones are typically smaller and easier to operate than commercial drones and are often used for hobbies such as flying and racing.
In the UAE, GCAA has strict rules and regulations regarding the use of drones, and operators who violate these rules may be subject to fines or other penalties.
As drones become more popular and widespread, it's important for users to understand the laws and regulations around their use. In this blog post, we'll take a look at the drone laws in UAE. Here's what you need to know about drone regulations in the UAE.
Note:- The UAE Ministry of Interior (MOI) has announced a temporary suspension of all drone operations in the country since January 22, 2022.
Lire aussi : Drone Laws in Ukraine: All You Need To Know
Is it legal to fly drones in the United Arab Emirates?
The UAE Ministry of Interior has announced a temporary suspension of all drone operations in the country due to safety concerns. However, drones are still legal in UAE and can be used for personal or commercial purposes.
Drones must be registered with the Ministry of Interior and must comply with certain safety regulations. The suspended Drone Emirates operation will continue to monitor the situation and will provide updates on the status of drone operations in UAE.
General Drone Rules in UAE (2023)
When it comes to drones volants in the United Arab Emirates (UAE), there are a few things you should know before taking your craft for a spin.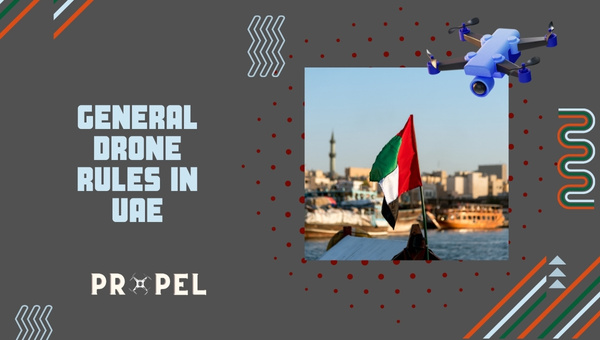 Whether you're visiting UAE and want to know the rules of the skies or are a resident looking to brush up on your knowledge, here are some general rules to follow:
The user and UAS/drone must be registered with the GCAA before the flight.
All UAS/drones that weigh 5kg or less are only allowed to fly in the pre-approved flying zone, which is indicated by the green color on my drone hub mobile application.
People can only use cameras in the flying zones. Drone operators must not break any laws while using the camera.
No UAS/drones shall have a drop or release capabilities.
UAS/drones must stay within a range of 400 feet above ground level.
Drones can only operate during the day and in good weather conditions.
A drone operator should always be able to see their drone with their own eyes, unimpeded by anything.
Users are restricted from flying UAS/drones near public and/or private property.
Drones are not to be flown within 5 km of any outer airport fence, Heliport, Helicopter landing Sites, and airfields or in controlled zones.
The user must always have a radio control link with the UAS/drone.
You must maintain power limitations at specific frequency bands (29.7-47.0 MHz with 10 mW maximum or 2400-2500 MHz with 100m W maximum).
All UAS/drone users must take precautions to avoid crashing into people or other objects, as well as manned and unmanned aircraft.
People operating UAS/drones shall not harass others or threaten to damage property.
The owner of the UAS/drone must go onto the GCAA website and Let them know of their plans to resell the device.
UAE-based drones that weigh more than 5 kilograms or have gas engines can only fly in GCAA-approved flying clubs.
The minimum age requirement to fly drones that weigh more than 25Kgs is 21 years old.
If you keep these UAS rules in mind, you can have a safe and secure flight in the UAE. Remember to register your drone with the GCAA and get permit approval from GCAA. If you're flying in Dubai, be aware of no-fly zones.
Lire aussi : Lois sur les drones à Washington DC : règles à connaître
Below are The Different Categories for Drone Usage in UAE
The UAE provides different regulations for the following types of users:
Individual/Private (Recreational)
This category is for anyone who would like to fly a recreational UAS/drone.
Organization/Operator (Commercial & Non-Commercial)
This category is for commercial operators who wish to use drones in the UAE for photography, aerial surveys, or other special operations.
Recreational use of Drones
Looking to fly your drone for recreational purposes in Dubai? Here are some things you should know: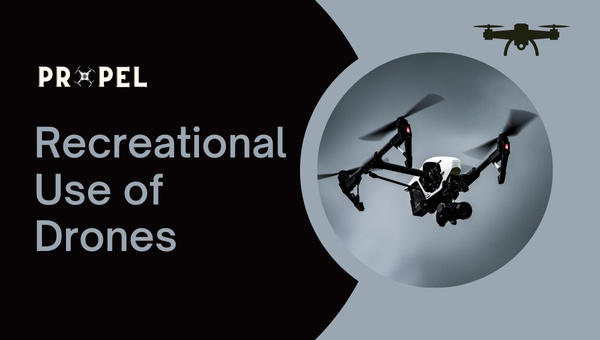 Registering for recreational use
The process is quite simple. First, log in to the GCAA registration site and apply for the service. Then pay online, and you will receive immediate approval. Print out the approval and keep a copy of it with you at all times. The respective service fees are:
100/- AED Professional
100/- AED Hobbyist
100/- AED Tourist
10/- AED Knowledge Dirham Fees (KDF)
10/- AED Innovation Fee
Commercial Use of Drones
If you want to use your drone for business in Dubai, here's what you need to know: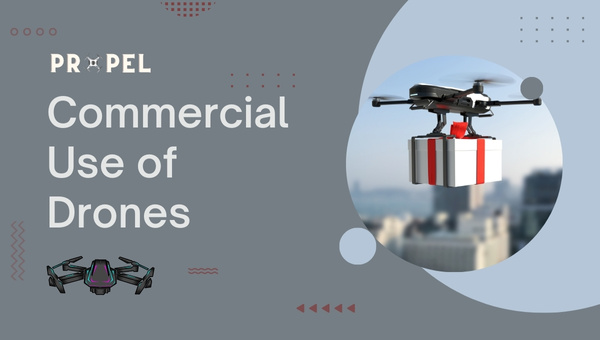 Registering for commercial use
You can log in online at the GCAA registration site to apply for the service, pay online and receive immediate approval. Keep a printed copy of your approval with you.
To obtain a no-objection letter for commercial drone use in Dubai, apply to GCAA Online. This service enables customers to fly drones for proof of concept and or demonstration purposes. The service fee is as follows:
1500/- AED per transaction
10/- AED Knowledge Dirham Fees (KDF)
10/- Innovation Fee
Registering for Event Use
To fly a drone during an event in Dubai, you'll need to obtain a No Objection Certificate (NOC) from the GCAA. You can apply for one online through their website. Below are the service charges:
5000/- AED
10/- AED Knowledge Dirham Fees (KDF)
10/- AED (Innovation Fee)
Requirements for registration
If you want to register your organization/operator in the UAE, here are the requirements you'll need to meet. Before operating a drone, you must first register with the organization and obtain an Unmanned Aircraft Operator Authorisation (UOA).
Organizations or operators who wish to use drones for professional purposes or special operations in the UAE must submit the following documentation:
Every organization/operator must obtain a Security clearance from GCAA.
To register your drone with the GCAA, please fill out the UA operator registration letter and submit it to [email protected]. The letter should be printed on company letterhead.
Subscribing to the GCAA E-Publications service is mandatory for all organizations and operators. Proof of subscription must be sent to [email protected], along with a fee of AED 1,200.
UOA does not give you the ability to fly your drone until you get operational approval. After you've obtained UOA from GCAA, you'll need to apply for an unmanned aircraft operation permit for each drone flying activity in the red zone.
The time it takes to obtain Unmanned Aircraft Operator Authorization (UOA) from the GCAA is 3 weeks, provided all requirements are met.
The following are examples of special operations that fall under this category:
Work in remote areas
Agricultural inspections
Media coverage of air shows
Fire suppression activities
Security screenings and surveillance
Environmental surveys
Weather forecasting
Lire aussi : Meilleur guide pour établir un programme de drone professionnel
No-Drone Zones in UAE
There are several designated no-fly zones in the UAE where it is prohibited to fly a drone. These areas include airports, military bases, and other sensitive locations.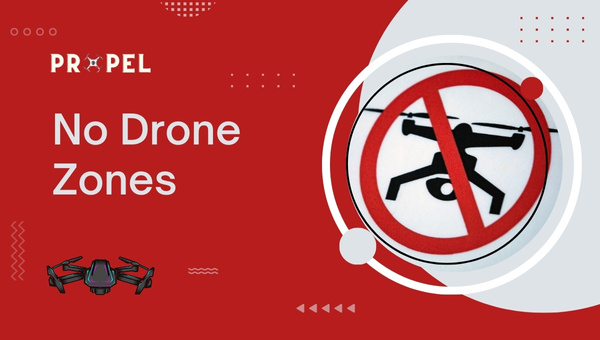 Failure to comply with the regulations can result in fines and/or confiscation of the drone by the authorities. The no-fly zones are designed to protect public safety and security, and drones that are flown in these areas can pose a serious threat.
If you are planning to fly a drone in the UAE, it is important to familiarize yourself with the regulations and make sure that you are not violating any rules. Flying a drone in a designated no-fly zone is a serious offense and can result in severe penalties.
How to know about No-Drone Zones?
You can view the no-fly zones in the UAE by accessing my drone hub mobile application. The app provides detailed information on the various zones, including their geographical boundaries and restrictions that apply.
It also includes an interactive map that allows you to view specific areas and identify any potential risks before flying your drone. My drone hub app is available for both iOS and Android devices and can be downloaded free of charge from App Store or Google Play, respectively.
Alternatively, you can visit the Dubai Civil Aviation Authority (GCAA) website for more information on designated no-fly zones throughout the UAE. It is important to ensure that you are familiar with all regulations regarding drones in the UAE before attempting to fly one.
Lire aussi : Lois sur les drones au Texas : règles et réglementations
Agencies That Regulate Drones in UAE
If you are an enthusiast who likes to fly your drones, then it is important for you to be familiar with the agencies that regulate drones.
Thankfully, there are only a few of them. So, whether you're just starting out or are already familiar with the regulatory scene in UAE, here is some information that might be of interest to you.
General Civil Aviation Authority (GCAA)
The General Civil Aviation Authority (GCAA) is the regulatory body for civil aviation in the United Arab Emirates. The authority is responsible for the safety and security of civil aviation and for the regulation of airlines, airports, and other aviation-related businesses.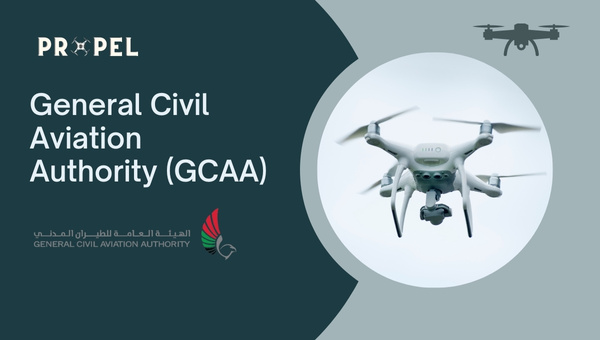 The GCAA also promotes the development of civil aviation in the UAE and works to improve the country's aviation infrastructure. In addition, the GCAA is responsible for managing air traffic and for providing air navigation services.
The authority also works to protect the environment from the impacts of aviation. The GCAA is headquartered in Abu Dhabi and has offices in all seven emirates.
UAE Ministry of Interior (MOI)
The UAE Ministry of Interior (MOI) is the body responsible for regulating the use of drones in the country. The MOI has strict regulations that govern drone use, and owners must obtain permission from the ministry before flying a drone.
In addition, the MOI sets restrictions on where drones can be used and monitor how long they are flown. Drones may not be flown near airports or other sensitive areas, and those found to be in violation of these restrictions face stiff penalties.
The use of drones has become increasingly popular in recent years, and the UAE is no exception. Drones offer a unique perspective for photography and videography and can be used for a variety of purposes, including recreation and business.
However, due to their potential to cause harm, it is important that drones are regulated. The MOI's regulations help to ensure that drone owners operate their devices safely and responsibly, minimizing the risk to the public.
Lire aussi : Agence européenne de la sécurité aérienne (AESA)
Conclusion
The UAE has a number of regulations that govern the use of drones in the country. Both the GCAA and MOI have set guidelines for operators to follow, ensuring that they do not violate any laws or cause harm to people or property.
It is important that anyone operating a drone in the UAE familiarizes themselves with these rules, as they can result in severe penalties if broken. Moreover, those planning to fly their drones should also be aware of designated no-fly zones throughout the UAE, as flying a drone in such areas is strictly prohibited and could lead to serious consequences.
By following these regulations and being aware of potential risks, you can ensure that your experience with drones is enjoyable and safe for everyone involved. Hope you find this article helpful. If you have any questions feel free to leave them in the comments.