Quanto costa un drone nel 2023? Ultima ripartizione dei prezzi
A cura di:
Richard J. Gross
Updated On: Giugno 7, 2023
So, you're considering purchasing a drone in 2023 and wondering about the costs involved? Fear not, as I'm here to break down the various factors that can influence the price of owning a drone in this ever-evolving market. Whether you're a recreational hobbyist or a professional looking to utilize drones for various purposes, understanding the costs associated with these devices is crucial.
First off, drone costs can vary greatly, depending on factors like size, brand, and the features they offer. For instance, an entry-level model can cost as low as $30, while a high-end drone professionale can easily surpass $2,000 or more. It's essential to determine your requirements, budget, and intended usage before diving into the world of drones, as this will help guide your decision-making process.
Another critical aspect to consider is the ongoing costs of owning a drone, including maintenance, repairs, add-ons such as batteries, camera equipment or stabilizers, and even insurance in some cases. Additionally, be aware of any legal requirements and licensing fees in your area that may affect the total cost of drone ownership. Armed with all this information, you'll be better prepared to make an informed decision about purchasing and operating a drone in 2023.
Drones Price In Different Range
Drone prices can range from around $50 for beginner models to over $10,000 for professional-grade drones. Beginner drones are typically priced under $200 and are made from less durable materials with fewer advanced features. Intermediate drones, equipped with higher quality cameras and more sophisticated flying controls, typically cost between $500 and $1500. On the high end, professional drones, which include advanced photographic equipment and high-precision navigation systems, can extend over $10,000. The cost of a drone is largely determined by its features, capabilities, and the brand manufacturing it.
Drone Market Overview in 2023
In the world of technology, droni have made quite an impact. As we navigate through 2023, it's crucial to understand the drone market and price factors.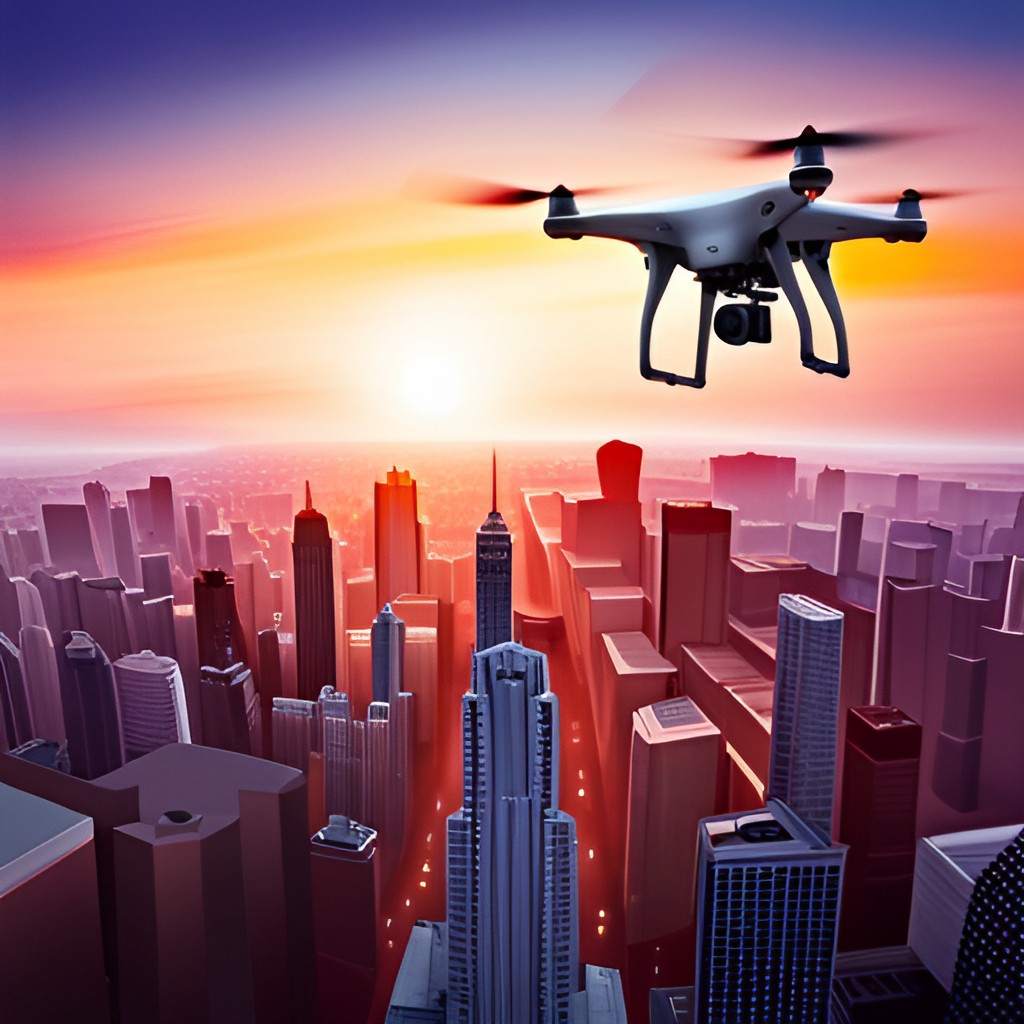 There are a variety of drone types available, with each having different features and price ranges. Let's explore the 2023 drone market to provide a comprehensive price breakdown.
| Drone Category | Price Range |
| --- | --- |
| Recreational Drones | $50 to $600 |
| Professional Photography/Videography | $600 to several thousand dollars |
| Racing Drones | $200 to $2,000 |
| Industrial and Commercial Drones | $5,000 to $30,000+ |
Drones fall into several categories depending on their purpose and features:
Recreational drones
Professional photography and videography drones
Racing Drones
Industrial and droni commerciali
Recreational Drones
Recreational drones are typically more affordable and geared toward casual users. They focus on user-friendliness and straightforward controls. These drones can range from $50 to $600, with the price increasing for additional features such as higher-resolution cameras or advanced flight options.
Professional Photography and Videography Drones
Professional drones often come with advanced camera systems, stabilizers, and more precise flight controls for those focused on capturing high-quality images and videos. These drones can cost anywhere from $600 to several thousand dollars. The higher the price, the better the camera quality, battery life, and flight capabilities.
Racing Drones
High-speed flying enthusiasts are drawn to racing drones designed for quick maneuvers and performance optimizations. These drones can cost between $200 and $2,000. The higher-priced racing drones often have customization options and cutting-edge flight system components.
Industrial and Commercial Drones
Lastly, industrial and commercial drones serve purposes such as agriculture, surveying, or public safety. These drones come with specialized features, and pricing can go up to $30,000 or more. High-end models often include multispectral sensors, thermal imaging, and machine learning capabilities.
Here's a comparative table of the different drone categories and their respective price ranges:
It's evident that the drone market is vast and diverse, with options catering to various preferences and budgets. Understanding the features and requirements needed for your specific purpose can help narrow down the selection and find the best value for your money.
What Factors Affect Drone Cost?
When it comes to drone cost, the question on everyone's mind is, "What influences the cost?" In this section, I'll dive into the key factors that contribute to how much a drone will ultimately set you back.
Type of drone: There are numerous drone types available, such as hobbyist, professional, racing, and toy drones. Each category comes with its own price range. For instance, you'd likely expect to pay more for a professional drone compared to a toy drone.
Image quality and camera capabilities: Camera quality is another significant factor impacting the cost. Drones equipped with high-quality cameras tend to be more expensive than those without. Here are the main camera specs to consider:
Megapixels: Higher megapixel cameras often result in more detailed images, but they're also pricier.
Video resolution: The higher the resolution (e.g., 4K), the more expensive the drone.
Gimbal vs. fixed: Gimbals provide a more stabilized video and image capture but come at an extra cost.
Durata del volo: Longer flight times are a sought-after feature, but they usually require higher-capacity batteries, which in turn, can bump up the drone's price.
Gamma: The maximum distance a drone can fly from the operator also affects pricing. Drones with extended ranges tend to have increased costs due to the need for more sophisticated communication and transmission systems.
Features and capabilities: There are various features that can increase the overall cost of a drone, such as:
GPS and satellite connectivity
Object tracking and obstacle avoidance
Autonomous flights and advanced flight modes
FPV (first-person view) capabilities
Brand reputation and quality: Well-known brands with strong reputations, like DJI and Autel Robotics, can influence the price of a drone. These brands are known for producing high-quality, reliable drones, but that often comes with higher price tags.
After-sales support and warranty: The level of support and warranty provided by a manufacturer can have an impact on drone pricing. A longer or more comprehensive warranty will typically result in a higher price, as it provides greater protection and peace of mind for the buyer.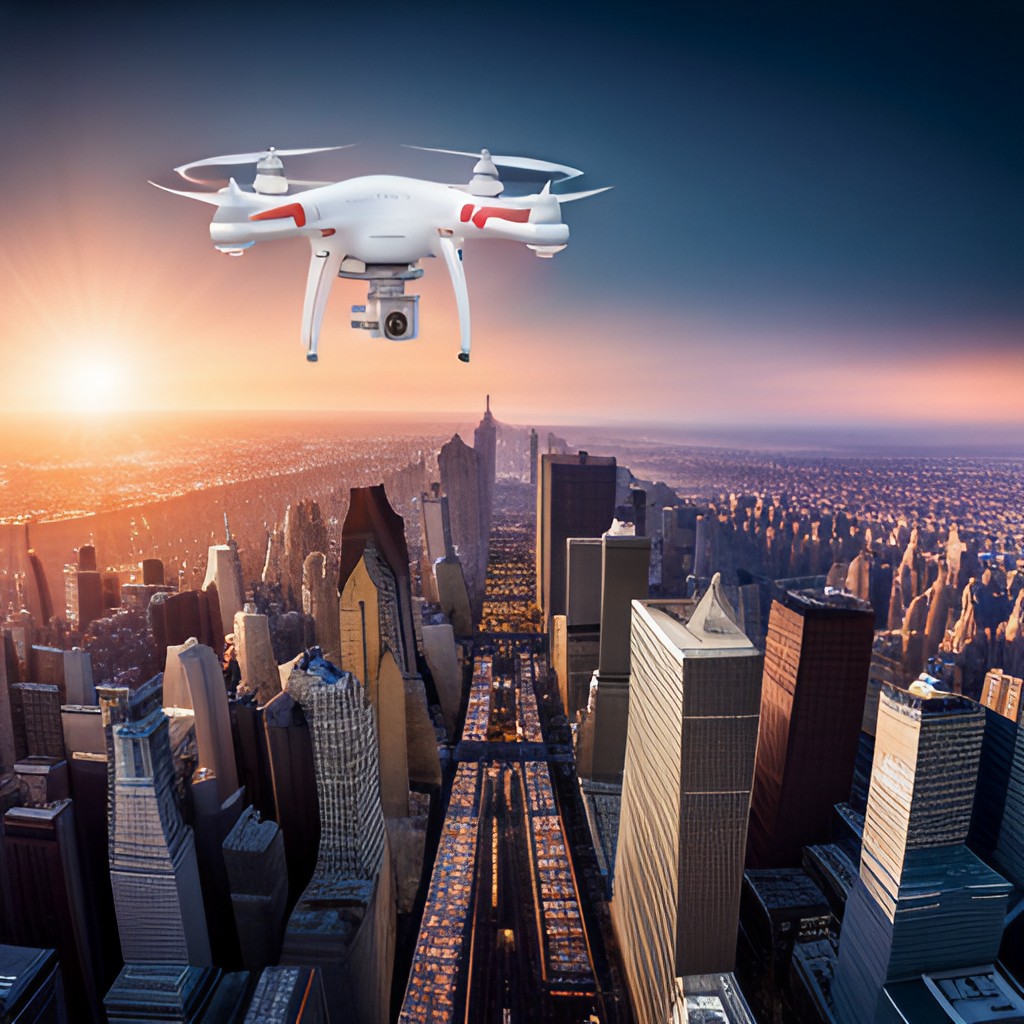 Basic Drones: Features and Pricing
Quando si tratta di drone pricing in 2023, there's a wide range of options available. In this section, we'll focus on basic drones, their features, and typical prices.
Here's a quick price breakdown of basic drones in 2023:
| Drone Type | Price Range (USD) |
| --- | --- |
| Basic Camera Drones | $30 - $200 |
| Racing Drones | $100 - $300 |
| Toy Drones | $20 - $100 |
There are a few key components to consider when purchasing a basic drone:
Qualità della fotocamera
Tempo di volo
Gamma di volo
GPS functions
To start, let's look at camera quality. Basic drones typically have lower-quality cameras than their more expensive counterparts. They're often equipped with a 720p or 1080p camera, which is suitable for casual users and beginners. Most drones in this category do not feature mechanical gimbals, which means they may not offer stabilized footage.
Next, we have flight time. For basic drones, the average flight time is 5 to 20 minutes. This may seem brief, but it's usually sufficient for casual users who are simply flying the drone for fun or learning the ropes. When you consider the average battery charge time, you'll want to keep extra batteries on hand for extended use cases.
Flight range is another factor to consider when purchasing a drone. For those starting with basic models, their flight range is anywhere from 50 to 500 meters. It's important to remember this range, as it ensures you can maintain control of your drone while flying and avoid potential accidents.
Lastly, basic drones might not include GPS functions. Alternatively, they may have a basic GPS system that isn't as advanced as those found in higher-tier models. While this may be a drawback for some, it's generally not a dealbreaker for beginners.
So, if you're interested in getting started with drones in 2023, there are plenty of affordable options that cater to your needs. Remember to consider factors like camera quality, flight time, flight range, and GPS functions when choosing the best basic drone for your specific requirements.
Mid-Range Drones: Features and Pricing
Mid-range drones have become increasingly popular in 2023, as they offer a perfect balance between affordability and features. I'll dive into the world of these drones and provide you with a price breakdown and feature overview to help you make the best decision for your needs.
When considering mid-range drones, you'll find that they typically fall within the $500 to $1,500 price range. These drones might not have all the bells and whistles of their high-end counterparts, but they offer numerous features that cater to both hobbyists and professionals alike. Some attributes you can expect from mid-range drones include the following:
Long flight times: From 20 to 30 minutes on a single charge.
High-quality camera options: 4K video and 12MP photo capabilities.
GPS and GLONASS integration: For precision flying and position stability.
Autonomous flight modes: Waypoints, Follow Me, Orbit, and other pre-programmed modes.
Obstacle avoidance systems: Aiding in safer flights and reducing the risk of accidents.
The-price-breakdown-of-mid-range-drones:
| Model | Prezzo | Macchina fotografica | Tempo di volo |
| --- | --- | --- | --- |
| DJI Air 2S | $999 | 5.4K/20MP | 31 min |
| Autel Evo Lite+ | $1,195 | 4K/48MP | 40 min |
In the mid-range drone market, you'll find a myriad of options to suit your specific needs. Whether you're into aerial photography, racing, or just flying for fun, there is likely a perfect drone waiting for you in this segment.
High-End Drones: Features and Pricing
In my experience analyzing market trends, droni di fascia alta usually offer a more comprehensive set of features and, as a result, attract a higher price tag. This category of drones has seen significant technological advancements in recent years that contribute to their value proposition. To better understand high-end drone pricing, it's important to be familiar with the features that set them apart from their lower-end counterparts.
Some essential features that can influence a high-end drone's pricing are:
Qualità della fotocamera: High-end drones often include top-notch cameras with 4K or even 5.2K resolution, allowing for professional-grade photography and videography. This makes them popular among enthusiasts and professionals alike.
Gimbal stabilization: A high-quality gimbal ensures the smoothest possible footage as it eliminates any shakiness while flying.
Durata della batteria: One major advantage of high-end drones is their improved battery life, which allows for extended uninterrupted flying and extended range capabilities.
Advanced flight modes: These drones come with versatile flight options like "Follow Me" and "Cable Cam" modes, enabling users to leverage automated flying patterns for creative aerial shots.
Obstacle avoidance: The best high-end drones have obstacle avoidance systems that help prevent collisions and reduce the risk of damage during flights.
Here is a price breakdown for some popular high-end drones in 2023:
| Drone Model | Macchina fotografica | Cardanica | Durata della batteria | Price Range |
| --- | --- | --- | --- | --- |
| DJI Phantom 4 RTK | 20MP | 3-axis | 30 minuti | $6,500 - $7,500 |
| Volo libero Alta X | 1080p | 3-axis | 50 minuti | $17,000 - $20,000 |
| Skydio 2+ Pro Kit | 4K/12.3MP | 3-axis | 27 min | $2,399 |
Keep in mind that these prices may vary depending on the specific configuration, additional accessories, or bundle options. It's also vital to remember that improvements and new drone models become available frequently, impacting pricing and competition.
From camera quality and gimbal stabilization to extended flight times and advanced flight modes, these drones offer a range of capabilities that make them stand out from other options in the market.
Commercial Drones: Features and Pricing
It's important to understand the features and pricing for commercial drones in 2023, as these advanced machines are being used in various industries across the globe. Here's a breakdown of some common components and pricing for a range of commercial drone models.
Camera Quality: One of the most important aspects of a commercial drone is its camera quality. Cameras used in commercial drones typically vary from 12 megapixels to as high as 42 megapixels for professional-grade drones. Here's a quick price breakdown:
| Qualità della fotocamera | Price Range |
| --- | --- |
| 12 - 20 megapixels | $800 - $1,200 |
| 21 - 30 megapixels | $1,200 - $2,500 |
| 31 - 42 megapixels | $2,500 - $5,000 |
Tempo di volo: This refers to how long a drone can stay in the air without needing to recharge. Commercial drones can offer flight times ranging from 15 minutes to up to an hour. A longer flight time typically demands a higher price. Here are some examples:
| Tempo di volo | Price Range |
| --- | --- |
| 15 - 20 minutes | $800 - $1,500 |
| 21 - 30 minutes | $1,500 - $3,000 |
| 31 - 60 minutes | $3,000 - $5,500 |
Payload Capacity: Commercial drones need to be able to carry various equipment or payloads, such as cameras, sensors, or cargo. Payload capacities can range from 0.5kg to over 20kg, and pricing directly corresponds to the drone's overall capabilities. Consider the following:
| Capacità di carico utile | Price Range |
| --- | --- |
| 0.5 - 4kg | $1,000 - $3,500 |
| 4.1 - 10kg | $3,500 - $8,000 |
| 10.1 - 20kg | $8,000 - $15,000 |
Built-in Sensors: Some commercial drones also feature built-in sensors, such as LIDAR, thermal imaging, or multispectral sensors, which can help gather crucial data for various industries. These additional sensors can increase the cost of the drone as follows:
| Built-in Sensors | Price Range |
| --- | --- |
| LIDAR | $1,000 - $6,000 |
| Thermal Imaging | $800 - $3,000 |
| Multispectral | $500 - $1,500 |
By taking into account the various features and pricing data, I can provide a general price range for commercial drones in 2023:
Basic commercial drones: $800 - $3,500
Mid-range commercial drones: $3,500 - $8,000
High-end commercial drones: $8,000 - $15,000
It's essential to note that these price ranges can fluctuate, and additional costs like shipping, taxes, or maintenance might not be included in these figures. As you search for your perfect commercial drone, be sure to factor in your specific needs and budget and consider the value of each feature to your objectives.
Drone Accessory Costs
When considering the total cost of a drone, it's important to factor in the price of various accessories that can enhance your flying experience. In this section, I'll shed some light on common drone accessory costs to help you budget accordingly.
Spare Batteries: Having extra batteries on hand is crucial for extended flying sessions. Drone batteries typically last 20-30 minutes per charge, impacting the overall length of your flying time. Spare battery prices vary depending on the drone model and battery capacity.
| Drone Type | Battery Price Range |
| --- | --- |
| Toy Drones | $10 - $20 |
| Hobby Drones | $25 - $50 |
| Prosumer Drones | $100 - $200 |
Storage Case: A quality case keeps your drone protected during transport and storage, preventing damage from accidental drops or harsh weather conditions. Some cases can cost as little as $20, while higher-end cases designed for professional-grade drones can reach $200 or more.
Propellers and Prop Guards: Replacing damaged propellers is a common aspect of drone maintenance. Budgeting for spare propellers, at $10 - $50 per set, will help ensure you're never grounded due to broken parts. Prop guards, costing roughly $5 - $20, can reduce the risk of accidents by providing additional protection during flight.
Filters and Lenses: To make the most out of your drone's camera capabilities, you may want to invest in filters and lenses. These can range from $20 - $200 and help improve your aerial photography skills.
Finally, don't forget to factor in the cost of accessories such as memory cards, landing pads, e sunshades for display screens. These items can add up quickly, so be sure to set aside a portion of your budget to invest in the right tools and materials for a seamless piloting experience.
Understanding Drone Maintenance Expenses
One aspect of owning a drone that can't be overlooked is the maintenance cost. Like any other piece of technology, drones require ongoing care to ensure their optimal performance and longevity. In this section, I'll discuss the various factors that contribute to drone maintenance expenses and offer a glimpse into what you can expect.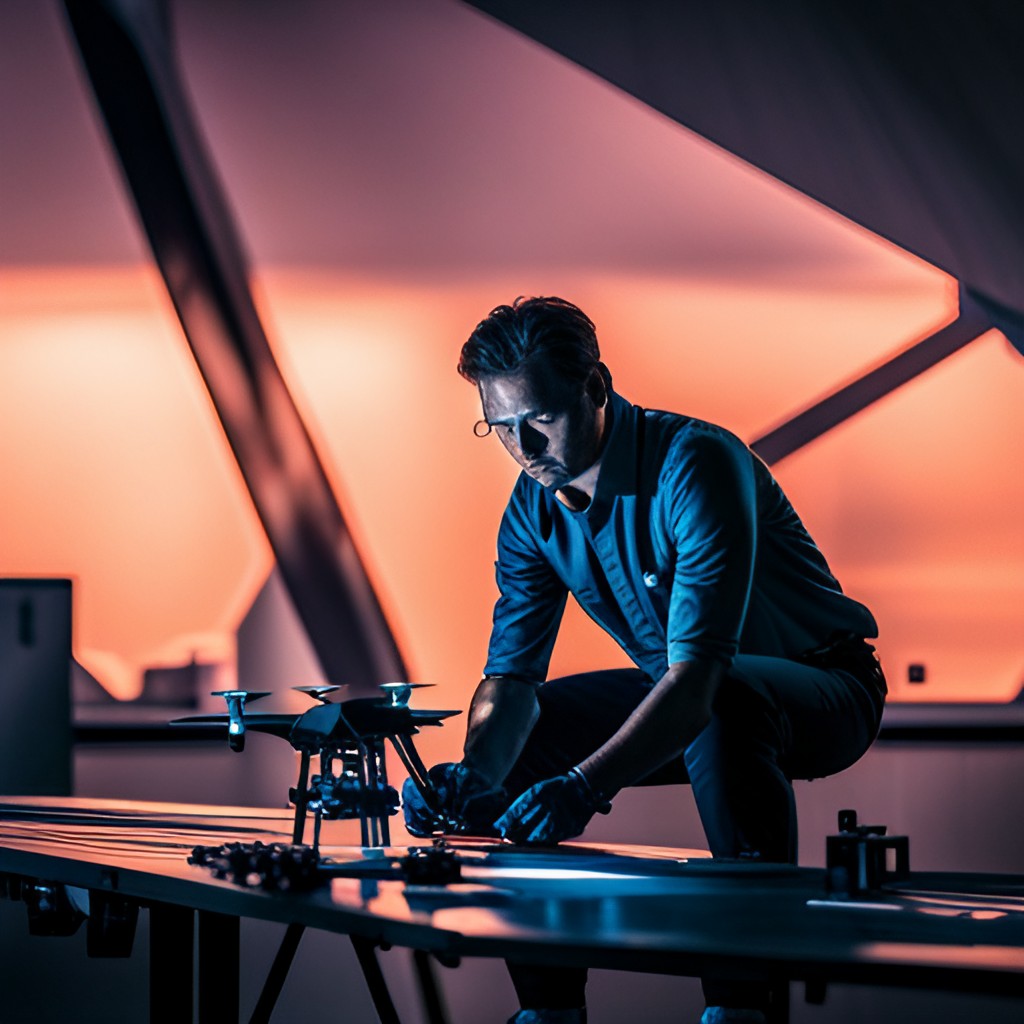 Regular maintenance is crucial to keep your drone functioning smoothly. Here are some common tasks that you should perform regularly:
Cleaning the drone and its components
Inspecting the propellers for wear or damage
Checking the motors for overheating or debris
Updating firmware and software
Calibrating the sensors
Replacing damaged or worn-out parts
In order to help you better understand the costs associated with these tasks, I've provided a simple breakdown of common maintenance expenses:
| Item | Estimated Cost |
| --- | --- |
| Replacement propellers | $5 - $30 per set |
| Spare batteries | $25 - $150 each |
| Replacement motors | $10 - $60 each |
| Firmware and software updates | Free or subscription-based |
Keep in mind that these costs can vary depending on the drone's make and model, as well as the type and quality of the replacement parts you choose.
Another factor to consider is the frequency of maintenance, which will largely depend on how often you use your drone and the conditions in which it's operated. For instance, if you frequently fly in harsh environments or take part in drone racing, you'll likely need to perform maintenance more often and replace parts at a faster rate.
Professional maintenance services are also available for drone owners who'd prefer to have an expert handle their device's care. Prices for these services generally range from $50 to $200 per session, depending on the complexity of the job and the service provider.
Do Brands Affect Drone Prices?
I've noticed that the brand of a drone can significantly impact its price. There's no denying that some brands carry a certain level of prestige and trustworthiness, and they often charge a premium for their products. When it comes to drone prices, there are a few factors that you need to keep in mind while making comparisons between different brands.
Market leaders: Some brands, such as DJI e Autel Robotics, are consistently seen as the leading players in the market. Their drones are known for high-quality manufacturing, advanced features, and reliability. This reputation often results in higher prices.
Lesser-known brands: On the other hand, there are brands that might not be as well-known, but they still produce solid drones. Brands like Pietra Sacra e Hubsan can offer great value for money.
Target audience: Some drone brands cater to specific groups or industries, and this can impact their pricing. Brands like Pappagallo e Skydio are known for their focus on commercial applications, whereas Air 2S e Mini 2 are geared toward enthusiast consumers.
To give you a better idea of how the brand affects drone pricing, here's a quick breakdown of average drone prices by brand:
| Brand | Budget (Under $500) | Mid-Range ($500 - $2,000) | High-End (Above $2,000) |
| --- | --- | --- | --- |
| DJI | Mavic Mini 2 | Air 2S, Phantom 4 RTK | Matrice 300RTK |
| Autel Robotics | EVO Lite | EVO II, EVO Lite+ | EVO II RTK |
| Pietra Sacra | HS720 | HS720E, HS330 | N/A |
| Hubsan | Zino Mini SE | X4 Air Pro, X4 Star Pro | N/A |
| Pappagallo | N/A | Anafi USA, Anafi Thermal | Disco-Pro AG |
| Skydio | N/A | Skydio 2 | Skydio X2 |
Remember that it's essential to compare not just the overall cost but also the performance, features, and reliability of the drone. While brand reputation does play a role in the price, it's important not to get swayed solely by that factor. Instead, focus on what the drone offers and whether it fits your specific needs and budget.
Drone Camera Quality and Cost
When considering purchasing a drone, it's essential to factor in the camera quality since it significantly impacts the overall cost. In this section, I'll provide a breakdown of camera quality types commonly found in drones and their associated price ranges.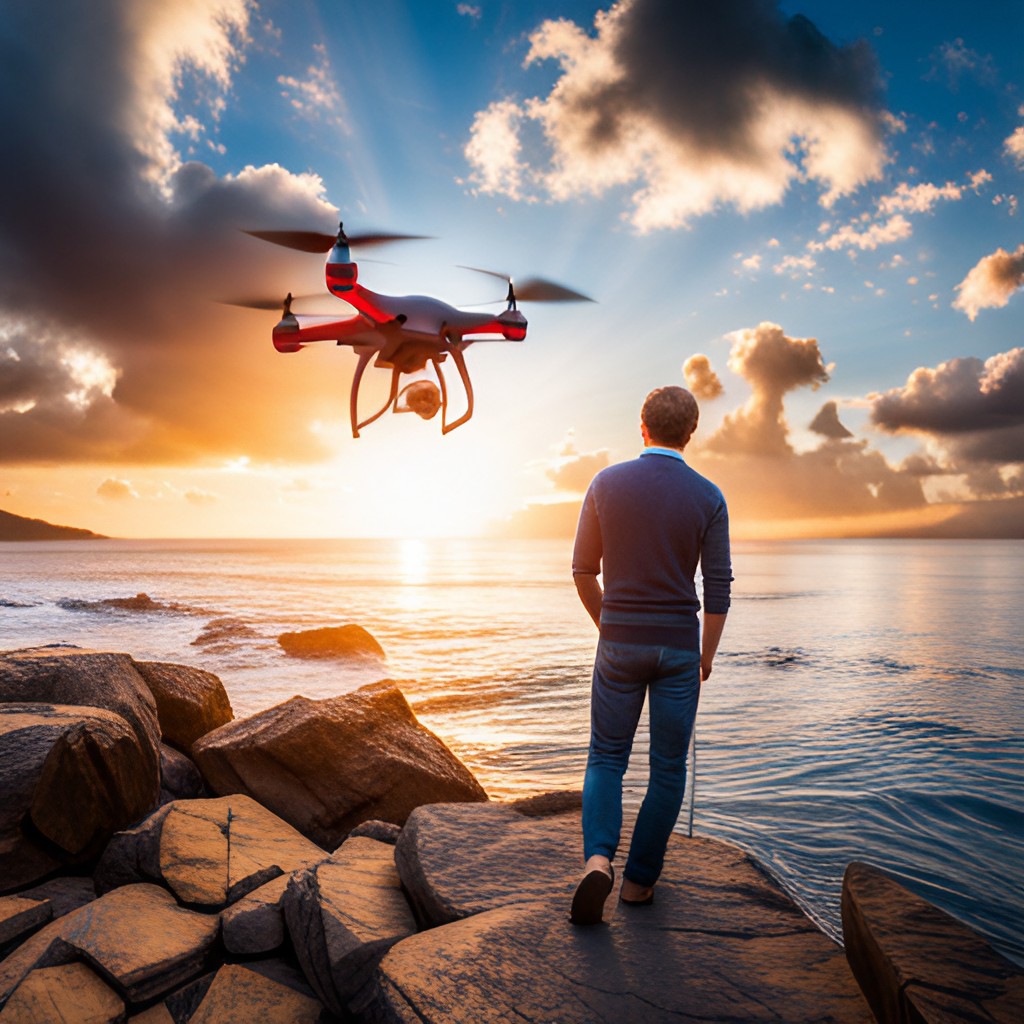 Entry-Level Drones
Entry-level drones typically come equipped with relatively basic cameras. Often, these cameras will have specs such as:
720p or 1080p resolution
Limited stabilization capabilities
Fewer features and controls
These drones are perfect for casual users and hobbyists and are a great way to dip your toes into drone photography without breaking the bank. The cost of entry-level drones ranges from $50 to $250.
Mid-Tier Drones
As we move up the ladder, mid-tier drones strike a balance between price and camera quality. Their cameras often boast:
1080p or 2.7K resolution
Improved stabilization technology
More control options and features
Mid-tier drones cater to enthusiasts looking for higher-quality visuals and increased control options without a hefty price tag. Price-wise, you can expect to pay $250 to $1,000 for these drones.
High-End Drones
Finally, high-end drones are the crème de la crème of the drone world. Their cameras showcase the best technology on the market, including:
4K or higher resolution
Advanced stabilization systems
Rich feature sets, such as HDR, slow motion, adjustable aperture, etc.
Professionals and serious hobbyists who require top-notch camera quality often opt for high-end drones. As such, these drones can come with a price tag between $1,000 and $5,000 or more.
To give you an idea of the popular drone-camera options, here's a quick summary of drones and their respective costs:
| Drone Model | Camera Specs | Price Range |
| --- | --- | --- |
| DJI Mini 2 | 4K / 12MP | $450 - $600 |
| DJI Air 2S | 5.4K / 20MP | $1,000 - $1,300 |
| Autel Evo Lite+ | 4K / 20MP | $1,200 - $1,500 |
| Skydio 2 | 4K / 13MP | $1,350 - $1,500 |
| DJI Phantom 4 RTK | 4K / 20MP | $6,000 - $8,000 |
Remember, the drone camera quality is just one aspect contributing to the overall cost. Other factors like battery life, range, transmission technology, and additional accessories will also influence the final price. But having a clear understanding of how camera quality impacts a drone's cost in 2023 can help you make a more informed decision when shopping for your next drone.
Flight Range and Drone Pricing
When it comes to drone pricing, one of the key factors to consider is the raggio di volo. It's essential to understand how the flight range can influence the cost of a drone. In this section, I'll provide a price breakdown based on the different flight ranges, helping you make a more informed decision when purchasing a drone in 2023.
Drones typically have flight ranges that fall into three main categories:
Short Range (up to 1.2 miles or 2 kilometers)
Medium Range (1.2 to 3.1 miles or 2 to 5 kilometers)
Long Range (above 3.1 miles or 5 kilometers)
Let's examine the pricing for each category:
| Range Category | Price Range (USD) |
| --- | --- |
| Corto raggio | $50 - $300 |
| Medium Range | $300 - $1,500 |
| Long Range | $1,500 - $5,000+ |
Short Range Drones
These drones are suited for beginners and casual users who want to experience drone piloting without spending a fortune. They're perfect for capturing aerial photos and videos of your immediate surroundings. Some popular short-range drones available in 2023 include:
DJI Mini 2
Autel Evo Lite
Medium Range Drones
If you're looking for drones that can go a bit farther and offer more advanced features, medium-range drones are the way to go. With these, you'll find better stability, longer battery life, and higher-quality camera capabilities. Notable medium-range drones in 2023 are:
Long Range Drones
Lastly, long-range drones cater to professionals and serious hobbyists seeking top-notch aerial photography and videography with maximum control over their flights. These drones often come equipped with obstacle avoidance systems, superior camera quality, and extended flight times. Popular long-range drones in 2023 include:
DJI Phantom 4 RTK
Volo libero Alta X
It's important to keep in mind that additional factors can also influence drone pricing, such as:
Capacità di carico utile
Camera quality and stabilization
Obstacle avoidance systems
GPS functionality
Connectivity and controller options
Support for third-party accessories
By considering flight range and these additional factors, you'll be better prepared to find a drone that suits your needs and budget in 2023.
How Does Battery Life Impacts Drone Price?
When considering drone prices in 2023, it's crucial not to overlook the importance of battery life. In this section, I'll discuss how battery life plays a role in determining the cost of a drone and the factors that influence battery performance.
The Influence of Battery Capacity
A drone's battery life is typically measured in milliampere-hours (mAh), and it directly affects how long it can stay in the air. Drones with higher battery capacity generally have longer flight times, which is crucial for many users. However, increased battery capacity often comes at a higher cost.
Here's a general breakdown of battery capacities and their impact on drone prices:
| Battery Capacity (mAh) | Typical Flight Time | Estimated Price Range |
| --- | --- | --- |
| 1,000 - 1,999 | 5 - 10 minutes | $20 - $100 |
| 2,000 - 2,999 | 10 - 20 minutes | $100 - $250 |
| 3,000 - 4,999 | 20 - 30 minutes | $300 - $600 |
| 5,000+ | 30+ minutes | $600+ |
Keep in mind that these are approximate figures and actual flight times, and prices may differ based on the specific drone model or brand.
Tipo di batteria
The type of battery used in a drone also influences its price. Common types of batterie per droni include:
Lithium Polymer (LiPo): Known for its lightweight design, LiPo batteries are a popular choice for drones. While they offer high energy density, their slightly higher cost can impact the drone's overall price.
Lithium-ion (Li-ion): Widely used in consumer electronics, Li-ion batteries have a lower energy density compared to LiPo batteries but typically offer longer cycle life. These batteries may also increase the drone's cost, although they remain a popular option.
Nickel-Metal Hydride (NiMH): NiMH batteries are an older technology found in some budget drones. Their limited flight time and heavier weight make them a less appealing choice, but they can help lower the price of entry-level drones.
Power Management Features
Sophisticated power management features can also affect the price of a drone. Some of these innovations include:
Intelligent flight systems: Modern drones may be equipped with smart features that optimize their battery usage during flight, such as adjusting speed or altitude to conserve power. These capabilities often increase the drone's price.
Fast charging: Drones with fast charging capabilities can minimize downtime between flights, another factor that could raise their cost.
When purchasing a drone, it's essential to weigh the importance of battery life against the budget at hand.
The Importance of GPS Features
When I consider purchasing a drone in 2023, one of the key features that come to mind is GPS functionality. GPS, or Global Positioning System, plays a crucial role in the performance, safety, and overall usability of contemporary drones. In this section, I'll discuss the pivotal role of GPS features in today's drone market.
Stability and positioning are major benefits of incorporating GPS in a drone. GPS allows the drone to maintain a steady and accurate flight, even in the face of external factors such as wind. This heightened stability reduces the risk of accidents and makes it easier for pilots to control their drones.
Another valuable aspect of GPS functionality is Return-to-Home (RTH) capability. RTH ensures the drone's safe and automatic return to its takeoff point in case of a low battery, a lost signal, or when the user activates the RTH command. This feature significantly reduces the likelihood of losing your drone due to unforeseen circumstances.
GPS features also contribute to autonomous flight capabilities. These include features such as:
Waypoint navigation
Point of Interest (POI) flight
Modalità Seguimi
With the help of GPS, drones can follow predefined flight paths, circle around specific points, or track a moving subject, making them indispensable tools for aerial photography and videography.
Moreover, GPS-enabled drones typically come with geofencing capabilities. Geofencing helps users define virtual boundaries for the drone's operation, ensuring it stays within legal and safe flying zones. This feature can be driven by GPS data from the drone, keeping it away from restricted areas such as airports, military bases, or other no-fly zones.
To give you an idea of how prevalent GPS is in the 2023 drone market, here's a breakdown of GPS presence in popular drone categories:
| Drone Category | GPS Inclusion |
| --- | --- |
| Consumer Drones | 95% |
| Professional Drones | 99% |
| Racing Drones | 65% |
| DIY Drones | 80% |
As you can see, a vast majority of consumer and professional drones come with GPS functionality, indicating their importance in the industry.
When choosing a drone in 2023, it's wise to consider the GPS functionality that's offered to ensure an enjoyable and reliable flying experience.
Are Drones With Obstacle Avoidance Worth It?
When it comes to drones, there's no doubt that obstacle avoidance is a critical feature for many users. Obstacle avoidance is a technological advancement that enables drones to detect and avoid obstacles in their flight path.
As a blogger with experience in this field, I can say that this technology has transformed the way pilots can maneuver their drones, making them safer and easier to operate. But the question remains, are drones with obstacle avoidance worth the additional cost?
To answer this, it's essential to consider the benefits obstacle avoidance can provide:
Increased safety: Obstacle avoidance reduces the risk of collisions, minimizing potential damage to the drone, avoiding injuries, and protecting the environment.
Efficient flight: Automatically detecting and avoiding obstacles allows pilots to focus more on their tasks, such as capturing photos or videos, and completing faster and more efficient flights.
Improved user experience: Especially for beginners, obstacle avoidance can make flying a drone more accessible and enjoyable, decreasing the learning curve and limiting the chances of accidents while gaining confidence as a pilot.
However, there are also some factors to keep in mind:
Higher costs: Drones equipped with obstacle avoidance technology are generally more expensive due to the additional sensors, cameras, and computing power required. It's crucial to weigh the benefits against the added expense, considering how much use you'll get.
Not foolproof: While obstacle avoidance can substantially reduce the likelihood of collisions, it's not flawless. Certain obstacles or challenging environments may still present difficulties, so it's vital not to over-rely on this feature.
To provide a clearer insight, here's a markdown table to display average price differences between drones with and without obstacle avoidance:
| Drone Model | Without Obstacle Avoidance | With Obstacle Avoidance |
| --- | --- | --- |
| Entry-level | $300-$600 | $700-$1,000 |
| Mid-range | $600-$1,200 | $1,200-$1,800 |
| High-end | $1,200-$2,500 | $2,500-$3,500 |
The added expense could be a worthwhile investment for those prioritizing safety, efficiency, and ease of use. However, if you are an experienced pilot or mostly operate in open areas with minimal obstacles, paying a premium for this feature may not be necessary.
Drone Flight Controllers: What to Know
When considering the overall cost of a drone, it's essential to understand the importance of drone flight controllers. These devices are the central processing hub of any drone, responsible for stabilizing the aircraft and ensuring a stable flight. In this section, I'll be diving into some crucial aspects of drone flight controllers that you should know before making a purchase.
Types of Drone Flight Controllers
There are several types of drone flight controllers on the market, each catering to different experience levels and use-cases. Some popular choices include:
Beginner Flight Controllers: These typically come pre-installed in ready-to-fly drones and are designed for ease of use. They offer basic stabilization and control, ideal for novice pilots with limited experience.
Intermediate Flight Controllers: These are suitable for pilots who have some experience and are looking for more advanced features such as GPS navigation and autonomous flight capabilities.
Advanced Flight Controllers: These are targeted at experienced pilots and offer advanced functionality, including obstacle avoidance, waypoint control, and customizable fail-safe settings.
Key Features of Drone Flight Controllers
There are a few critical features you should be aware of when selecting a drone flight controller, as they can significantly impact the overall performance of your drone. These features include:
Giroscopio: This sensor measures angular rotation and helps maintain the stability of the drone.
Accelerometro: It measures linear acceleration, which is crucial in maintaining level flight.
Barometer: This sensor measures altitude by detecting changes in air pressure, allowing the drone to maintain a steady height.
GPS module: A GPS module enables features such as position hold, return-to-home (RTH), and intelligent flight modes.
Unità di misura inerziale (IMU): The IMU is a combination of different sensors (gyroscope, accelerometer, and sometimes magnetometer) that provide an overall picture of the drone's movement and orientation.
Drone Flight Controller Prices
Prices for drone flight controllers can vary greatly based on their features and functionality. Here's a price breakdown of drone flight controllers:
| Type | Price Range |
| --- | --- |
| Beginner | $15 - $50 |
| Intermediate | $50 - $200 |
| Avanzato | $200 - $500+ |
Remember that investing in a quality drone flight controller can greatly enhance your drone's performance, stability, and overall flight experience. Don't forget to consider compatibility with your drone's other components and ease of setup before making a purchase.
App Compatibility and Drone Costs
In 2023, app compatibility plays a significant role in determining the cost of a drone. A well-designed, user-friendly app can enhance the overall drone flying experience, so it's essential to understand the relationship between app compatibility and drone costs.
First, let's discuss how app compatibility affects the cost of a drone. The majority of drones come with their own designated apps, enabling users to:
Control the drone using their smartphones or tablets
View real-time video feeds from the drone's camera
Edit and share videos and images taken by the drone
Access advanced features such as waypoint navigation and intelligent flight modes
Drones that offer extensive app features tend to be more expensive as manufacturers invest more in developing advanced apps to complement their products. On the other hand, drones with limited app compatibility may cost less, but the user experience might not be as seamless.
Secondly, it's important to consider the compatibility of drones with third-party apps. Some drone enthusiasts prefer using alternative apps that offer additional features, better interfaces, or compatibility with multiple drones. While third-party apps are typically not factored into a drone's price, it's still a relevant consideration when comparing drone costs.
Here's a breakdown of drone price ranges and their app compatibility:
| Drone Price Range | App Compatibility |
| --- | --- |
| Under $100 | Basic, limited |
| $100 - $500 | Moderate, some advanced features |
| $500 - $1,000 | Advanced, extensive app features |
| $1,000+ | High-end, fully-featured apps |
Ensure that you weigh the importance of a feature-rich app against your budget constraints, and remember that investing in a drone with better app compatibility can significantly enhance your overall flying experience.
Examining the Cost of FPV Systems
In the world of drones, First Person View (FPV) systems have gained significant popularity among drone enthusiasts. I'll break down the costs associated with these systems to help you better understand what to expect when considering this kind of setup for your drone in 2023.
An FPV system consists of four main components:
Fotocamera FPV: This camera captures the real-time footage from your drone's perspective, allowing you to experience the flight from a first-person perspective.
FPV transmitter: Connected to the camera, the transmitter sends the video feed from the camera to the goggles or monitor.
FPV receiver: This device receives the video feed sent from the transmitter and transmits it to the goggles or monitor.
FPV goggles or monitor: These display devices let you view the live footage from your drone, giving you a true FPV experience.
FPV Camera Costs
The price of an FPV camera can vary depending on features, resolution, and brand. In general, they can range from $20 to $100. Here's a brief overview of typical pricing:
FPV Transmitter Costs
Transmitters come in different levels of output power, channels, and sizes. The cost of an FPV transmitter typically falls between $15 and $80. Here's a quick breakdown:
FPV Receiver Costs
Receivers can vary in price depending on the type, channels, and features. Expect to spend between $20 to $100 for an FPV receiver:
FPV Goggles and Monitor Costs
Lastly, the FPV goggles or monitors significantly influence the overall cost of the system. Simple box-style goggles can be found for as low as $40, while high-end goggles with integrated receivers and features like Head Tracking can reach prices of $600 or more.
Combining the costs of all these components, a complete FPV system can range from $95 to $880. Keep in mind that this estimate doesn't include additional accessories such as antennas, extra batteries, or replacement parts. While it's important to consider your budget when purchasing an FPV system, it's also worth considering the quality and features that will best meet your needs. Happy flying!
Drone Insurance: Do You Need It?
When considering the costs involved in operating a drone in 2023, it's crucial to factor in the possibility of accidents and the associated expenses. That's where drone insurance comes into play. Insurance for drones can help protect you and your investment by covering damages, liability, and more. But do you really need it?
Drone insurance isn't mandatory for all drone users, but it's highly recommended for those who:
Use drones for commercial purposes
Fly expensive or high-performance drones
Operate drones in areas with a high risk of accidents or incidents
Want peace of mind and protection against potential costs
There are two primary types of drone insurance to consider:
Hull insurance: Covers the cost of repairing or replacing your drone in the event of an accident or damage. This insurance is especially valuable for those with high-end drones or individuals relying on their drones for business purposes.
Liability insurance: Protects you in case of third-party property damage or bodily injury caused by your drone. Liability insurance is important for both recreational and commercial drone users, as accidents can result in substantial financial consequences.
When it comes to purchasing drone insurance, there are several factors that can impact the cost:
| Factor | How It Affects Cost |
| --- | --- |
| Drone's value | Higher-value drones may require higher premiums |
| Drone's use | Commercial use often increases rates |
| Coverage limits | Higher limits mean higher costs |
| Deductibles | Higher deductibles may lower premiums |
To help you decide if drone insurance is right for you, consider these pros and cons:
Pro
Protects your investment in case of an accident or damage
Shields you from liability associated with property damage or bodily injury
Provides peace of mind for drone operators
CONS
May add significant costs to your overall drone expenses
Not always necessary for low-risk or infrequent drone operators
Ultimately, whether or not you need drone insurance comes down to your unique situation and the potential risks involved in your drone operations. By carefully weighing the pros and cons, you can make an informed decision about the best course of action for your specific needs.
Potential FAA Fees and Requirements
If you're considering purchasing a drone in 2023, it's crucial to understand the Federal Aviation Administration (FAA) fees and requirements that come along with drone ownership. In this section, I'll go over some key points to keep in mind.
First, let's talk about FAA registration. Drone owners must register both recreational and commercial drones weighing between 0.55 lbs (250 grams) and 55 lbs (25 kg) with the FAA. Registration is a simple process, and it comes with a small fee. Here's a breakdown of the costs:
| Drone Type | Registration Fee |
| --- | --- |
| Recreational | $5 |
| Commercial | $5 |
Bear in mind that the registration is valid for three years, after which you'll need to renew it. Also, remember that not registering your drone can lead to hefty fines.
Aside from registration, pilots looking to fly commercially must also obtain a Certificato di pilota remoto. This involves passing the FAA's Aeronautical Knowledge Test, which typically costs around $150.
Next, let's discuss airspace authorizations. Depending on where you intend to fly your drone, you might need to request airspace authorization. Here are some common scenarios where authorization is required:
Flying in controlled airspace (Class B, C, D, or E)
Flying near an airport
Conducting commercial operations in designated areas
The FAA provides a Low Altitude Authorization and Notification Capability (LAANC) system to quickly process airspace authorizations. This service is free but may require additional preparation, such as determining which airspace you'll be flying in.
Finally, knowledge of FAA regulations is essential for all drone pilots. The FAA requires drone operators to follow certain rules, including:
Not flying above 400 feet in the air
Maintaining a line of sight with your drone
Not flying over people, moving vehicles, or near emergency response efforts
Avoiding airspace restrictions
It's worth noting that waivers and exemptions can be obtained for some of these rules, but the process can be time-consuming and isn't guaranteed.
Considering Used and Refurbished Drones
When looking at the cost of a drone in 2023, I can't ignore the option of used and refurbished drones. It's an excellent way to get your hands on a high-quality drone without breaking the bank. In this section, we'll explore the advantages of going for a used or refurbished drone, what to look for before buying, and where to find them.
Advantages of used and refurbished drones
Opting for a used or refurbished drone can have several benefits. A few notable advantages are:
Cost savings: Used and refurbished drones usually come at a fraction of the price of a new one. It's especially beneficial for buyers on a tight budget, beginners who aren't sure about investing heavily upfront, or professionals looking to expand their drone fleet without spending excessively.
Depreciation: Just like vehicles, drones also lose their value over time. By purchasing used or refurbished, I can avoid the initial hit of depreciation that typically occurs within the first year of ownership.
Environmentally friendly: Choosing a pre-owned drone helps reduce electronic waste and supports a more sustainable lifestyle.
What to check before purchasing?
However, it's crucial to pay attention to certain aspects when looking for a used or refurbished drone. Be sure to:
Check the condition of the drone: This includes assessing the body for any signs of damage, testing motors and batteries, and verifying that the remote controller and any additional accessories are working correctly.
Ensure proper functionality: Always ask to see the drone in action before finalizing the purchase. It'll help me recognize any issues or inconsistencies in its performance.
Look for a warranty: If possible, opt for a used drone with some warranty remaining or choose a refurbished one from a reputable seller who offers a warranty. It gives me peace of mind knowing that I'm covered in case of future issues.
Where to find used and refurbished drones?
There are several places where I can find used and refurbished drones, such as:
Online marketplaces: Platforms like eBay, Amazon, and Craigslist are popular destinations for finding pre-owned drones. Just make sure to do thorough research on the seller and product listing.
Dedicated drone websites: Websites like DroneNerds, BuyBackWorld, and DJI Store (for refurbished DJI drones) can also be great sources for finding reliable, used, and refurbished drones.
Local communities: Engaging with local drone enthusiast groups or forums can connect me to people who may be selling their used drones.
By considering used and refurbished drones in my search, I can maximize the value of my investment and potentially save a significant amount of money without compromising on quality or functionality.
Where to Find Discounts on Drones?
It's no secret that drones can be quite pricey, especially if you're looking for high-quality, top-notch devices. However, I know some ways to find discounts on drones that'll keep your wallet happy. Here are a few places and strategies to find excellent deals and savings on your next drone purchase.
1. Online retailers:
There are numerous online stores that offer discounts on various drone models. Some of the most popular ones include:
Amazzonia
Best Buy
B&H Photo Video
Adorama
Walmart
While shopping on these sites, look for sales, clearance items, or promo codes to get the best deal possible. It's also crucial to compare prices across different retailers to ensure you're getting the lowest price.
2. Manufacturer's websites:
Drone manufacturers often provide discounts, bundles, or promotional offers on their websites. These deals may include free accessories or a percentage off the regular price. Keep an eye out for any ongoing sales or promotions from manufacturers like:
DJI
Autel Robotics
Yuneec
Pappagallo
3. Refurbished drones:
Purchasing a refurbished drone can save you a significant amount of money. These are typically returned or lightly used devices that have been thoroughly inspected, repaired if necessary, and repackaged by the manufacturer. The best part is that they come with a manufacturer's warranty, so you can buy them with confidence. Find refurbished drones at:
DJI's Refurbished section
Apple's (for their AR Drone)
Best Buy's Certified Refurbished products
4. Seasonal sales:
Many retailers have sales during specific times of the year, such as Black Friday, Cyber Monday, Christmas, or even seasonal clearances. Don't miss these opportunities to purchase drones at discounted prices.
5. Social media and newsletters:
Many manufacturers and retailers provide special deals or early access to promotions through their social media accounts or newsletters. For instance, follow your favorite drone manufacturers on Instagram, Facebook, or Twitter and subscribe to their mailing list to receive updates on any discounts or offers.
When searching for discounts on drones, make sure you stay patient and keep an eye on the latest deals. By being resourceful and strategic, you can find that perfect drone for the best possible price.
Making the Most of Your Drone Investment
Investing in a drone can be a significant expense, so it's essential to make sure you're getting the most out of your purchase. In this section, I'll discuss some tips and best practices to help you maximize the value of your drone investment.
Choose the right drone for your needs: To make the most of your investment, it's crucial to select a drone model that best suits your specific needs and requirements. Consider factors like your:
Intended use (i.e., photography, videography, racing, or recreational flying)
Skill level (beginner, intermediate, or advanced)
Bilancio
Invest in proper drone maintenance: Proper drone maintenance is key for prolonging its life and ensuring it functions at its best. Some tips for maintaining your drone are:
Clean your drone after each use to remove dirt and debris
Check for any wear or damage and repair or replace parts as needed
Keep drone software up-to-date by regularly updating firmware
Buy necessary accessories: Your drone's performance can be greatly enhanced with the right accessories. Depending on your drone's purpose, you may want to purchase:
Additional batteries for extended flight time
A high-quality camera or gimbal for better aerial photography
Propeller guards and landing gear for added protection
Spare parts for quick repairs
Learn to fly responsibly: To protect your drone and ensure the safety of others, it's important that you learn how to fly responsibly. Some tips for responsible drone use are:
Follow local regulations regarding drone flights
Always maintain a visual line of sight with your drone
Be cautious when flying near other people, animals, and property
Get sufficient insurance coverage: To protect your drone investment, it's wise to get insurance coverage that's appropriate for your specific drone use. If you're using your drone for commercial purposes, additional insurance may be required.
By taking these factors into consideration, you can ensure you're making the most of your investment and enjoying all the benefits that drone ownership has to offer.
Conclusione
After diving into the various price ranges and factors that contribute to drone costs, it's apparent that there's something for everyone in 2023. No matter your budget or preferences, you can find a drone that suits your needs. Let's recap the key takeaways to keep in mind when choosing the best drone for your budget:
Beginner drones: If you're new to the world of drones or working within a tight budget, consider a drone under $100. These simpler models offer basic features and ease of use to help you learn the ropes.
Mid-range drones: For a blend of affordability and advanced features, you might look at drones in the $300 to $800 range. These models typically include better cameras, improved flight stability, and longer battery life.
Professional drones: If you're searching for top-of-the-line performance and specs, consider drones priced at $1,000 or more. These drones would be best suited for professional photographers, filmmakers, or experienced hobbyists.
When making your final decision, it's essential to keep in mind these factors:
Your experience level
Intended use (hobby, photography, etc.)
Flight time and range requirements
Camera quality and capabilities
Attachments and accessories (and their associated costs)
Remember to weigh your priorities against your budget to find the drone that offers the best value for your money. By considering these guidelines, you'll be well-equipped to choose the perfect drone for your needs in 2023. Happy flying!