Top 4 Best Places to Buy Drones Online in 2023
A cura di:
Richard J. Gross
Updated On: Settembre 23, 2023
When I decided to buy my first drone, I was utterly bewildered by the enormous variety of choices available online. If you've been considering owning one of these superbly nifty gadgets, then like me, you may be wondering where to start.
Whether you're an amateur photographer, a filmmaker, or a gadget enthusiast, buying a drone could be your next exciting conquest! However, where do you even begin to sift through the hundreds, if not thousands, of options? So, I thought, why not share my insights and tips on how to buy drones online?
Picture this, you're in the heart of a breathtaking wilderness, unreachable by foot. You unpack your backpack, taking out a sleek, compact device. A drone. With a simple press of a button, it soars into the sky, capturing a bird's eye view of the pristine landscape. Feels like a scene from a sci-fi movie, right? That's the power of having a drone. I can help transform this from a dream into reality.
There's an unspoken thrill of being able to explore from the heights, one that only drone owners can attest to. The film and photography that you can capture are unlike any other method out there. The world looks a lot different, a lot more
Factors to Consider When Buying Online
Are you thinking about buying a drone online? When it comes to online shopping for anything, drones included, I always keep some key points at the forefront. It's more than just hopping online and making a purchase. What makes the experience enjoyable and safe includes checking out warranty information, understanding shipping policies, comparing pricing policies, and appreciating customer support services.
Let's dive into each element:
1. Warranty Information: Always scrutinize the warranty details. A good warranty policy is like a safety net; it saves you from unforeseen mechanical problems or manufacturing defects.
2. Shipping Policies: Have clarity on the shipping details before clicking that buy button. Some retailers offer free shipping while others don't. I like knowing this upfront so there are no surprises in my shopping cart.
3. Variety Offered: Online platforms usually have an advantage over physical stores - variety! Be sure to explore your options extensively before deciding on the drone to add to your cart.
4. Pricing Policy: Avoid those regretful "I could have bought it cheaper somewhere else" moments by comparing prices across different online platforms.
5. Quality of Customer Support: As an online shopper, I find quality customer service unbeatable - nothing is more frustrating than struggling with an unresponsive support team after encountering issues with your purchase.
By considering these factors, you're not just buying a drone - you're investing wisely into a new piece of technology that can provide endless hours of entertainment or even open up new business opportunities.
So take your time exploring these aspects properly as they'll help in ensuring that your overall experience of buying drones online is a satisfactory one. It's better to be safe than sorry, right? Happy drone shopping!
Leggi anche: 5 Best Return to Home Drones: Top Picks
4 Best Places to Buy Drones Online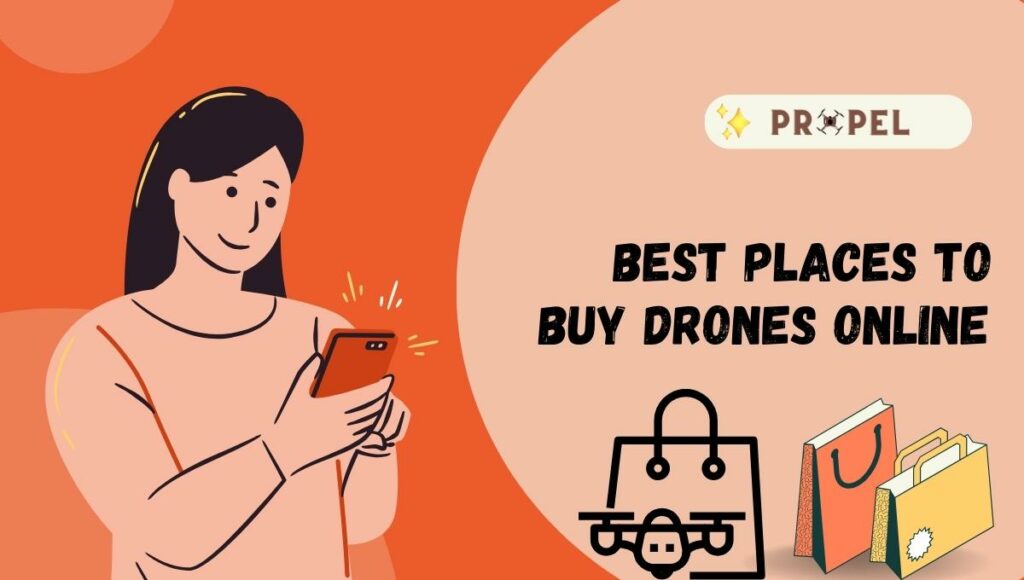 1. Amazon - Your One-Stop Shop
If you're looking for convenience and variety, then Amazon is your best bet. It's no surprise that it tops my list; after all, there's hardly anything that you can't find here.
Ampia gamma: From hobbyist drones to professional-grade equipment, Amazon has it covered. It's a perfect place for both beginners and experienced users.
Pricing: You'll find options that suit every budget. Plus, with frequent sales and attractive deals, you always have a chance of snagging a great bargain.
Interface: Navigating through Amazon's user-friendly interface is easy - the site offers detailed product descriptions and customer reviews which are quite helpful when buying a drone.
Customer Service: Amazon excels in providing quick resolution of any purchase-related issues its customers might face.
2. DJI Store - For Dedicated Drone Enthusiasts
Next up is the DJI Store specifically designed for true drone enthusiasts out there. Here's what makes them special:
Exclusive Products: Being a manufacturer itself, DJI offers some industry-leading drones not found elsewhere.
Prezzi: Though slightly higher than other places due to premium quality products, trust me – they're worth every penny!
User interface: The site boasts an easily navigable layout and provides extensive information about its products.
Assistenza clienti: They offer top-notch support services capable of addressing any concerns proficiently.
Leggi anche: 6 migliori app per droni DJI
3. B&H Photo Video – More Than Just Cameras
Don't assume from their name that B&H only sells camera equipment. Their comprehensive collection of drones can leave any enthusiast mesmerized. Here's the lowdown:
Drone Selection: Their range suits both budding enthusiasts and professional drone operators.
Pricing Strategy: With competitive pricing often combined with special offers, you can get excellent bang for your buck.
Website Design and Usability: The clear categorization of products makes it easy to find exactly what you're looking for in a matter of clicks.
Handling System: Trust me - their efficient order processing ensures speedy and safe delivery.
4. Best Buy – Electronics Superstore With Great Deals
Last but not least is Best Buy, a one-stop-shop for consumer electronics including drones.
Bargain Deals: Their corporate policy to price-match selected online retailers ensures you get the best deals around town.
Costs: You'll find a range of drones from affordable to high-end models here.
Online Experience: The website is simple enough for anyone to navigate, making buying extremely straightforward.
Customer Support: They provide one-on-one assistance throughout the buying process and have an accessible help center.
This list is not exhaustive by any means; there are other reliable sources out there too. However, in my experience, these four have consistently hit all the right spots: variety in terms of price and product options, responsive customer service, user-friendly interfaces, and competitive pricing. So next time you're itching to buy a drone online - give one (or all!) of these sites a visit!
Some Other Platforms To Buy Drones Online
In today's market, there are multiple platforms where you can purchase a drone that adheres to your specific needs. However, as my personal experience goes, I will break down three of my favorite places that have earned my trust.
Walmart: Affordable Drone Selections
Walmart was never really my first go-to option when thinking about advanced gadgets. But could you blame me? It's only after diving into its wide array of offerings that I truly realized why it's widely preferred to buy drones online.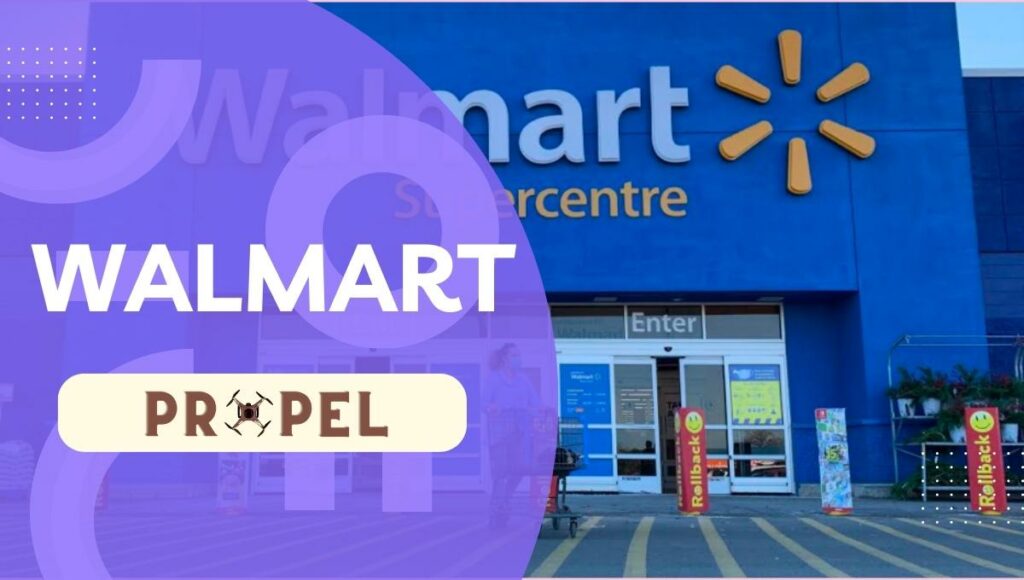 Not only is it user-friendly but also offers numerous filtering options for easy navigation through their extensive range of drones. Most importantly though — affordability! As a beginner stepping foot in the drone world or even someone just experiencing casual droning at your backyard BBQs — Walmart caters effectively to this segment with interestingly budget-friendly prices!
BangGood.com: Great Place for Various Drones and Spare Parts
Last of my highly recommended stores, but definitely not least, is BangGood.com. This online platform offers the widest spectrum of drones (from nano drones to quadcopters) I've seen so far. They even deliver directly from their warehouses situated globally! Their round-the-clock customer service and safe payment features enriched my shopping experience.
The other high point that drew me towards BangGood was its extensive range of replacement parts. It's a savior during those catastrophic flying mishaps or routine servicing needs - saving not just your precious drone but time as well.
These are just three of the many platforms that have served the purpose quite effectively when it comes to buying drones online. There's no need to rush in making a decision; take your time with these websites and you will be able to find your perfect drone companion.
GetFPV: The Perfect Place for Hobby Drones
The evolution from gears and wires-controlled flight toys towards aerial technology marvels was rapid! Keeping up with this pace and the nuances involved is no piece-of-cake task. This is exactly why GetFPV has become my beloved store.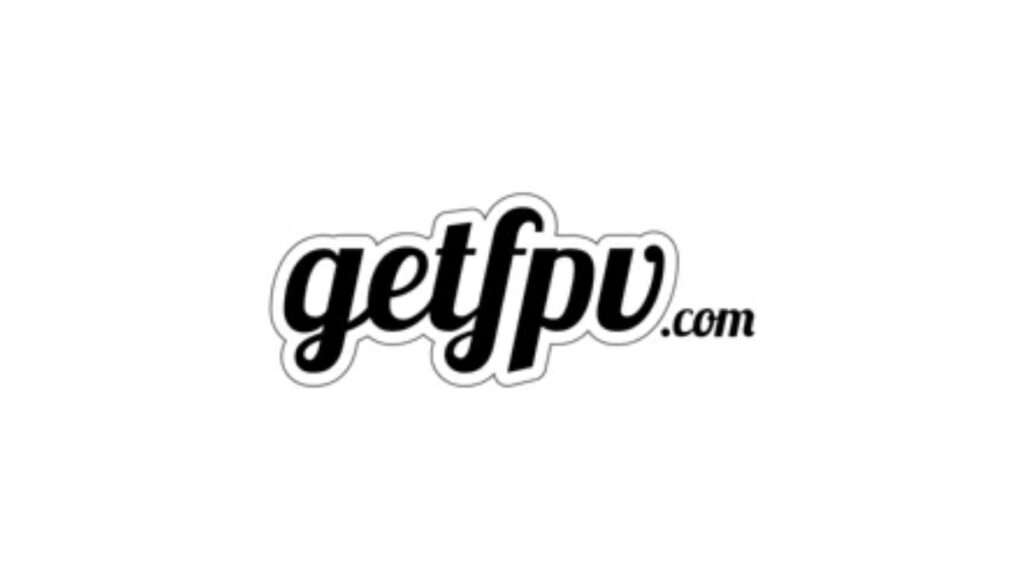 This platform brings together hobbyist pilots by offering tailor-made solutions catering distinctively to the FPV (First Person View) racing e-sports fan base. GetFPV has helped me uncover dependable sources for parts when upgrading or even just for general maintenance of my drone.
Advantages of Shopping Drones Online
It's no secret that I love shopping online. The feeling of discovering new products from the comfort of my own home is second to none. However, when it comes to purchasing drones, online shopping isn't just a matter of convenience. It offers some significant benefits that you simply can't find in physical stores.
Broader Selections: The foremost advantage is the plethora of options available online. Compared to traditional stores where the collection might be limited to a few models or brands, online retailers offer an extensive range allowing me to choose from different designs, features, and prices.
Designs: From pocket-sized drones for amateur photographers like myself to larger models for commercial use — you name it, and it's available online.
Features: Whether you want a drone with GPS navigation or one with advanced stabilizers for those windy days, there's an option suited for every need.
Prices: With options ranging from budget-friendly drones perfect for beginners to high-end professional-grade drones used in filmography — there's something suitable whatever be your budget.
Competitive Prices: Another major perk is the competitive pricing. Offering fantastic deals and discounts — especially during holiday seasons or clearance sales — online stores give a run for their money to local retail shops. Plus, price comparison becomes effortless as I can easily compare prices across different e-retailers all at once.
Customer Reviews: Last but not least–the availability of customer reviews enhances the decision-making process immensely. This feature provides insights into real user experiences and performance issues (if any) which often are not considered during purchase decisions. Reviews are candid reflections making them invaluable especially when investing in high-ticket items like drones.
While purchasing a drone might seem intimidating initially given the array of choices and considerations – buying one online simplifies this journey considerably thanks to its broader selection offerings, competitive pricing opportunities, and handy access to customer reviews. Happy shopping!
A Quick Primer on Buying Drones
So you're interested in buying a drone, huh? Well, I'm here to help simplify the process for you. Before you click that "add to cart" button, there are a few key factors you'll need to consider: battery life, camera quality, flight time, and price.
First handling the power source - durata della batteria. This is crucial since it directly relates to how long your drone can stay in the air. Average drones have batteries that last between 10-30 minutes, although some top-edge models boast up to an hour of flight time.
Next up is camera quality—after all, isn't capturing breathtaking photos and videos one of the main reasons we buy drones? From casual hobbyists to professional photographers, whether you desire 4K ultra HD video or high-megapixel still shots could be the deciding factor on which drone ends up in your shopping cart.
Moving on swiftly- let's talk about tempo di volo, closely related to but not identical to battery life. Tempo di volo refers specifically to how long the drone can actively fly while carrying out tasks such as filming or mapping instead of merely hovering—a hovering drone uses less power than one speeding through all maneuvers imaginable.
Finally comes everyone's least favorite part — discussing price. When it comes down to it, the price will heavily influence not only what tipo di drone you should buy but also how seriously invested in this hobby or career path you intend to be.
Remember that a high price tag doesn't always mean higher quality but often reflects advanced features like autonomous flight modes or AI capabilities; while at times, a budget-friendly option can serve just as well, especially for beginners.
Remember these four factors when looking at potential drones and I promise it'll make your decision noticeably easier! Happy flying!
Conclusione
Finally, are you excited about getting into the world of drones? I bet you are! Just remember, it's no use rushing into buying a drone without giving it some good thought. Consider what kind of drone enthusiast you want to become – a casual hobbyist, an adventure photographer, or even if you're dreaming big and eyeballing a professional career in aerial photography.
Are you searching for something just for fun or do you need those high-quality shots? Go back to our mini-guide - jot down what matters to you most when it comes to battery life, camera quality, flight time, and price. Keep these essentials in mind with every potential online purchase and I assure you, that finding the right drone for your needs will be within grasp!
But hey, at the end of the day - we're all here because we love drones! So no matter which one ends up being your pick - enjoy flying! Here's wishing you blue skies and calm winds ahead on your droning journey!