All New Drone Laws in Haiti (2023 Updated)
Updated On: January 6, 2023
Drones are the newest technological invention to revolutionize how we approach aid work in Haiti. With drones, humanitarian organizations can bypass any potential roadblocks and deliver supplies directly to those in need.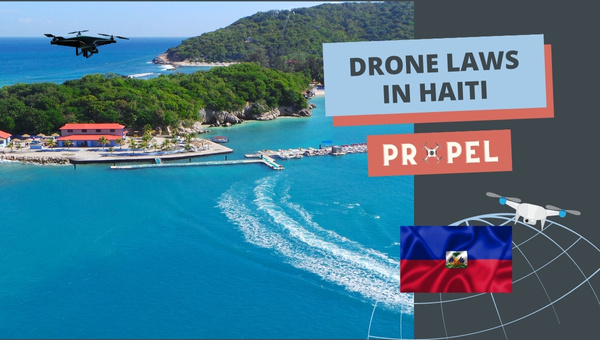 Not only that, but they also have the capacity to monitor areas of high concentration and collect data on population movement, water sources, and educational access. Drones provide the opportunity for a more efficient and effective means of providing aid to a country like Haiti.
In this blog post, we'll cover all drone laws in Haiti. Haiti is a nation that has been through much strife and upheaval in its recent history, which makes it even more crucial to understand the regulations surrounding drone usage within its borders.
Whether you're a traveling enthusiast capturing the beauty of Haiti's countryside or a commercial entity looking to explore new business pathways, understanding Haitian drone laws can ensure that you act responsibly while operating your unmanned aerial vehicle (UAV).
General Drone Rules to Follow in Haiti (2023)
To comply with the law in Haiti, you must adhere to some guidelines for the safe operation of drones.
It is critical to reaching out to your local Civil Aviation Authority for the most up-to-date information on drone regulations, as these differ from country to country.
All operators must acquire a license before flying if their aircraft surpasses the 25 kg (55 lbs) weight limit, as mandated by most states.
If you're flying a drone for commercial or research purposes, most states demand an official permit before taking off.
Ensure that your drone is always visible to you while in use.
Before you take to the skies with your drone, read through the user's manual carefully.
Before take-off, inspect your drone for any potential issues thoroughly.
To ensure safety for all, please refrain from flying within 50 meters (55 yards) of any individuals or property.
Do not ascend more than 150 meters (490 feet) from the ground while in flight.
Be sure to stay at least 8km (5 miles) from an airport if you plan to fly.
As a remote pilot, it is essential to always bear in mind the responsibility of flying safely and avoiding collisions.
Read Also: All New Drone Laws in Illinois
National Office of Civil Aviation (OFNAC)
The National Office of Civil Aviation (OFNAC) in Haiti is responsible for droning operations, airspace management, and air transport regulation. It was created to ensure that the country's airspace remains well-regulated, safe, and efficient for droning uses.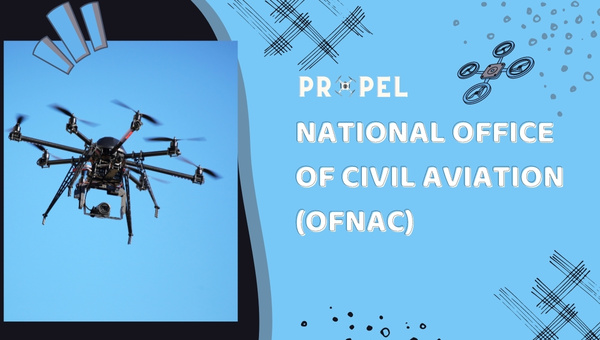 The federal agency oversees droning regulations through drone authorization permits issued with respect to droning safety stipulations. In addition, OFNAC also works with related agencies such as transportation agencies to evaluate droning applications and enforce relevant regulations.
Their commitment to promoting drone safety makes OFNAC a valuable resource in ensuring that drones are operated safely and responsibly in the country.
Why should a Nation Comply With The International Civil Aviation Organization's (ICAO) Proposals if there are No Drone Regulations?
As a United Nations Specialized Agency, ICAO is funded and directed by 193 national governments to support their collaborative diplomacy in air transport as signatories of the Chicago Convention (1944).
At its foundation, the ICAO Secretariat is responsible for upholding an administrative and professional bureaucracy that facilitates diplomatic interactions while researching fresh air transfer policies and standardization breakthroughs as directed by governments through either the ICAO Assembly or Council.
The assembly elects members of the Council who are entrusted with these tasks. Although not a regulator, ICAO offers guidelines to its member states that have signed up for the Chicago convention.
As most nations are part of this organization and many lack adequate resources regarding developing drone regulations, IACO provides them with ICAO Model UAS regulations and circulars, which they can implement into their regulatory frameworks.
Read Also: Al New Drone Laws in Alaska
No Drone Zones in Haiti
No Drone Zones are designated areas where the operation of drones is strictly prohibited. This most commonly applies to drones used for recreational and other commercial purposes.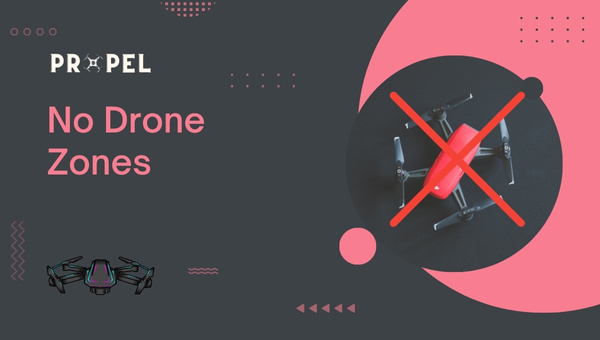 These zones, which an individual jurisdiction can determine, aim to protect sensitive locations such as airports and prisons while protecting people's privacy and providing a safe zone from collisions with other airborne objects like planes and helicopters.
Haiti is arguably one of the world's most beautiful islands, drawing visitors and tourists alike with its majestic landscape and deep sense of culture. Unfortunately, Haiti is not safe from the dangers of hovering aircraft in the form of drones.
Haiti is one of many countries now enforcing a 'no-drone zone' policy to protect against illicit activities and respect privacy. As it exists today, Haiti strictly prohibits using drones within its airspace while allowing exemptions to those who meet certain criteria, such as government agencies or permit holders.
FAQs
Are drones lawfully legal in Haiti?
Yes, drones are lawfully legal in Haiti. It is important to note that some restrictions apply, such as obtaining permission from the National Office of Civil Aviation (OFNAC) before using drones for commercial or research purposes.
What areas are designated No Drone Zones in Haiti?
No Drone Zones protect sensitive locations such as airports and prisons while protecting people's privacy and providing a safe zone from collisions with other airborne objects like planes and helicopters.
How to know about No drone Zones?
No Drone Zone information is available on the National Office of Civil Aviation (OFNAC) website.
Conclusion
In summary, drones have the potential to revolutionize the way aid is delivered in Haiti and provide a more efficient means of providing assistance. Those looking to operate drones within Haitian borders should be aware of all relevant drone use regulations as set by OFNAC.
Whether you're an enthusiast capturing beautiful images or are using your UAV for commercial purposes, following these guidelines will ensure that you act responsibly while operating your unmanned aerial vehicle.
With thoughtful consideration given to safety precautions and laws, operators can take advantage of this technology with confidence knowing their actions won't put anyone at risk.
We hope this article has been of great assistance to you. Please feel free to leave a comment and share it with anyone who may benefit from it.