Updated Drone Laws in North Carolina In 2023: Rules, Penalty
Updated On: January 1, 2023
There are many different types of drones, but they all share one common purpose: to give people a bird's-eye view of the world around them.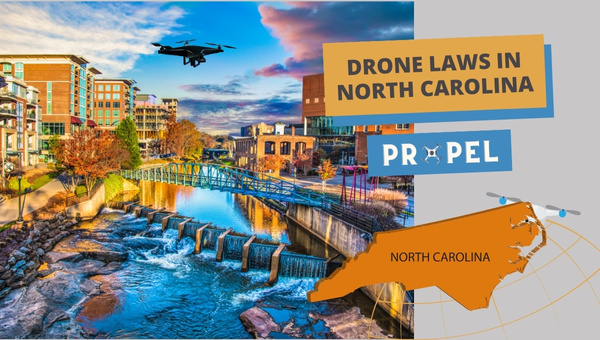 In North Carolina, drones are used for various purposes, from mapping out agricultural fields to surveying damage from natural disasters. The uses of drones are constantly expanding, and it is likely that we will see even more innovative applications for these devices in the future.
As drones become more popular, people wonder what laws surround their use. Here in North Carolina, there are a few restrictions on where and how you can use them.
In this post, we'll go over the basics of drone laws in North Carolina. Remember that these regulations may change, so always check with your local law enforcement before flying your drone.
General Rules and Regulations to Follow in North Carolina (2023)
North Carolina is one of the few states that have set forth specific laws and regulations regarding drones and their pilots. If you want to operate a drone in North Carolina, you must adhere to all of the state's guidelines.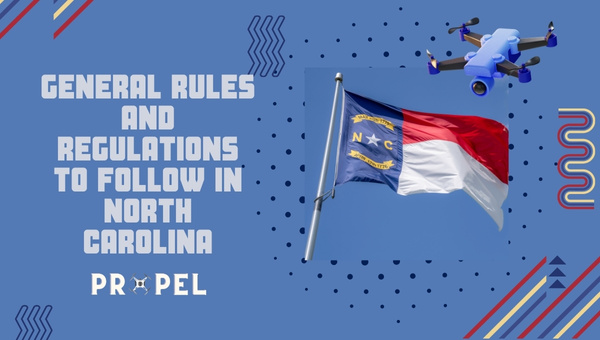 This ensures the safety of both drone operators and those who might be in the vicinity of the drone. Here are some rules and regulations :
To fly a drone for commercial purposes, one must be at least 16 years old.
Drones must be registered with the FAA.
Drones must be marked with a registration number given by the FAA.
Drone pilots must always maintain a line of sight with their drones at all times.
Flights are only allowed during daylight hours and in good weather conditions.
Drone flights must stay below 400 feet in altitude.
Drone operators must not interfere with other aircraft or public events.
Flying within five miles of an airport is prohibited without prior permission from air traffic control.
All drone flights over private property require the landowner's permission.
It is illegal to fly a drone under the influence of drugs and alcohol.
Drones should be kept away from military bases, airports, and helipads.
Drones are prohibited near prisons and correction facilities.
Drones are restricted around emergency and law enforcement activities.
Drone pilots should be aware of No Drone Zones.
By following these regulations, North Carolina drone pilots can be sure that they are using their drones in a safe and responsible manner.
With the right knowledge and preparation, flying drones can be an enjoyable activity that brings great satisfaction to those who partake in it.
Being aware of any restrictions will help you stay out of trouble and ensure that everyone has a fun and safe experience with their drones.
Read Also: Updated Drone Laws in South Carolina
Penalties for Violating Drone Laws in North Carolina
There are a variety of drone laws in place at the federal, state, and local levels. Violating these laws can result in civil penalties or criminal charges.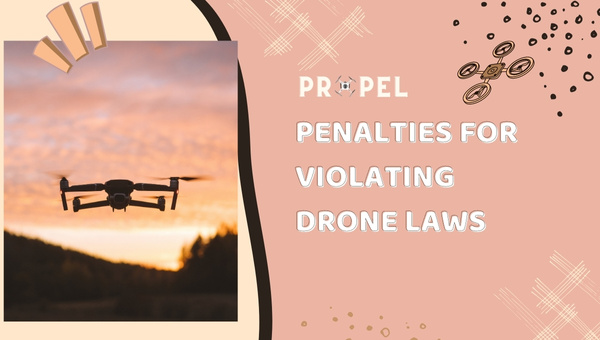 FAA regulations are the primary set of laws governing drones, and the Department of Transportation enforces them. These laws are designed to protect privacy, safety, and property rights.
Seizure of Drone
If a drone is being used for illegal purposes, it can be seized by the FAA or other law enforcement agencies. The FAA has the authority to regulate all aircraft, including drones, and they have stated that drones cannot be flown in a way that endangers people or property.
Civil Penalties
According to the Federal Aviation Administration, civil penalties may be imposed on anyone who violates FAA regulations. These penalties can range from a few hundred dollars to tens of thousands of dollars, depending on the nature of the violation.
In addition, the FAA may also impose disciplinary action, such as suspending or revoking a pilot's license. The FAA takes these violations very seriously and will take appropriate action to ensure that the regulations are followed.
Anyone who is found to be in violation of the FAA's regulations should expect to be penalized accordingly.
Criminal Charges
Depending on the circumstances, drone operators could face criminal charges if they violate drone laws. These charges can include reckless endangerment or invasion of privacy.
If drone operator fails to follow the rules set forth by the Federal Aviation Administration (FAA), they could be charged with a misdemeanor.
The penalties for this charge can include ending up in jail and/or a fine. If a drone operator endangers the safety of others, they could be charged with a felony.
Loss of flying Privileges
In addition to civil penalties and criminal charges, drone operators can face the loss of their flying privileges if they violate FAA regulations. The FAA has the authority to suspend or revoke a pilot's license if they are found in violation of any federal laws related to operating an unmanned aircraft system (UAS).
This means that a person who is convicted of a crime involving their UAS may not be able to fly again. It is important for drone pilots to understand all applicable laws so that they can comply with them and avoid any potential consequences.
Read Also: New Drone Laws in Mexico
Registering Your Drone With FAA
According to the Federal Aviation Administration, all drones must be registered before they can be flown. This is to ensure that all pilots are aware of the rules and regulations regarding flying drones in North Carolina.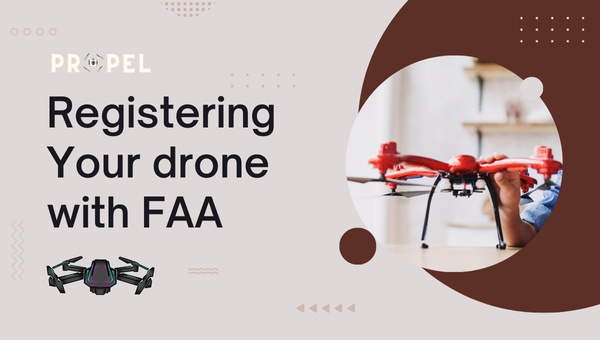 Registration can be done online or by physical mail. In order to register a drone, pilots must provide their name, address, and email address. They will also need to mark their drones with a unique identification number for their drone provided by FAA.
Once registered, pilots will receive a Certificate of Aircraft Registration, which must be kept with the drone at all times. Failure to register a drone may result in fines and other penalties.
Remote Pilot Certification by FAA
You must obtain a Remote Pilot Certificate from the FAA if you plan to fly a drone for commercial purposes. This certification requires passing an exam and demonstrates that the pilot understands all of the regulations related to flying drones safely and legally.
The certificate is valid for two years, after which time it must be renewed. To take the exam, you must be at least 16 years old and have a current pilot's license or be able to demonstrate equivalent aeronautical knowledge.
The exam consists of multiple-choice questions, and you must score qualifying marks to pass. Once you have obtained your certificate, you will need to keep it up to date by taking an online course every two years. You will also need to renew your license by passing another exam every two years.
Read Also: New Drone Laws In Russia: Rules, Penalty
The Federal Aviation Administration (FAA)
The Federal Aviation Administration is responsible for regulating the use of drones in the United States. The agency has established a set of rules and regulations that must be followed by drone operators in order to ensure the safety of both drones and people on the ground.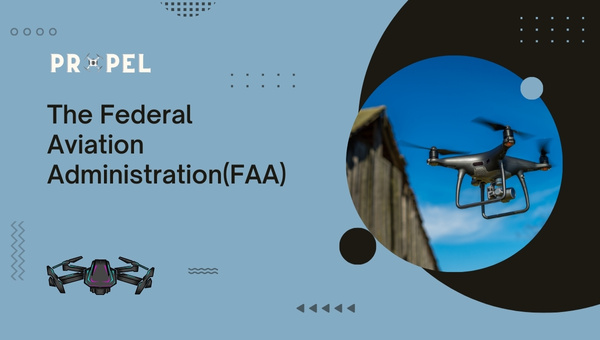 One of the most important rules is that drones must be kept within the operator's line of sight at all times.
This rule is designed to prevent accidents and ensure that operators know what their drones are doing at all times. In addition, the FAA requires that all drones be registered with the agency before they can be flown.
This rule helps to ensure that drone operators are aware of the regulations and are held accountable for their actions. The FAA also provides educational resources on its website in order to help people learn more about flying drones safely.
FAA's Part 107
The Part 107 regulation is the Federal Aviation Administration's (FAA) set of rules governing the operation of small unmanned aircraft systems (UAS), also known as drones.
The regulation is in effect and applies to all drone operators who wish to fly for commercial or business purposes. The regulation requires drone operators to obtain a pilot's license, pass a written exam, and maintain a current registration with the FAA.
In addition, operators must comply with all applicable airspace regulations and keep their drones within sight at all times. Operators who violate the Part 107 regulation may be subject to civil and criminal penalties.
The UAS Commission
The UAS Commission is an independent organization created to oversee the safe, responsible, and effective use of drones in North Carolina. The commission works with federal, state, and local authorities to develop rules and regulations that ensure drone operators comply with all applicable laws.
The commission also provides educational resources on its website and a hotline for reporting unsafe or illegal drone activities. The commission also works with local law enforcement agencies to investigate drone incidents.
Read Also: New Drone Laws in Maryland, Penalty, Registration
Beware of No Drone Zones in North Carolina
A No Drone Zone is an area where drones are not allowed to fly. There are several reasons why these zones exist, but the most common reason is to protect people and property from drones that might crash or cause other accidents. No Drone Zones are typically found around airports, military bases, and other sensitive areas.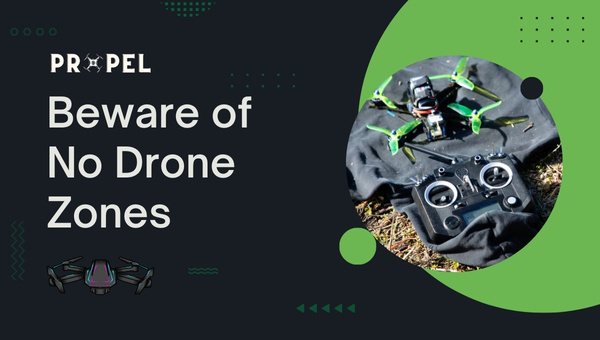 In some cases, they may also be established to protect wildlife or prevent drones from disturbing people who are trying to enjoy a quiet outdoor space.
Whatever the reason, it is important to obey any posted signs or warnings when entering a No Drone Zone. Doing so will help to keep everyone safe and ensure that drones are used responsibly.
How to get information about No Drone Zones?
There are a few ways to know about no drone zones. The best way is to check the website of the Federal Aviation Administration, which has a list of all restricted airspace.
You can use a flight planning app to avoid flying in restricted areas. While these steps will help you avoid most no-drone zones, it's important to remember that the regulations are constantly changing.
B4UFLY App by FAA
The FAA's B4UFLY app is the first of its kind, providing drone pilots with guidance on where they can and can't fly. The app is free to download and is available for both iOS and Android devices.
It uses your location to generate a map of the area, which is then overlaid with airspace restrictions. The app also includes a flight planner, so you can plan your drone flights in advance.
Whether you're a hobbyist or a professional, the B4UFLY app is a valuable tool for anyone who wants to stay up-to-date on the latest drone regulations.
Read Also: Drone Laws in Brazil, Penalty, Restrictions
Conclusion
As with any unmanned aircraft activity, it's important to adhere to all regulations and guidelines when flying drones in North Carolina.
Doing so will help ensure the safety of both drone operators and those around them and protect the environment from disturbance.
By following the rules and regulations outlined here, you can enjoy your drone safely without causing harm or disruption to anyone or anything. Hope this article helped; feel free to comment and share.