DJI Care Refresh: Is it Worth it? Explained In Details (2023)
Updated On: December 30, 2021
Insurance is a significant investment DJI users should make if they want to protect themselves against liability issues. DJI is one of the most popular drones on the market In 2023, and DJI's products are worth an average of $1,000, depending on what model you buy.
DJIs are expensive pieces of equipment, but their quality makes DJI care refresh insurance worth considering for anyone who wants to protect themselves against potentially significant liabilities.
It's never a bright decision to use a thousand-dollar gadget without getting suitable insurance, and DJI provides insurance policies for its drones. Whenever you buy a DJI drone from its official website, it will ask you to add the DJI Refresh, its in-house insurance, to your cart before you complete the purchase.
DJI Refresh allows users to get DJI's they've lost or had stolen replaced in case of accidents, and DJI has made it clear that DJI drone owners can fly them over both public and private roads (the latter is only legal in the United States).
If you want an honest opinion, getting insurance for your drone is an intelligent decision because these drones can fly from you, and sometimes, the drones get lost or stolen, so it's a good idea to have insurance for DJI drones, so you can get a new one if something happens.
In case of accidents or theft, it can be challenging to prove that the drone was stolen and not just lost; being your responsibility to show your claims to get a refund from the company, most times, they won't accept them directly.
In some cases, the cost of repairing a damaged aircraft is more than replacing it with a new model. The intelligent decision would be getting a policy similar to what you'd buy for any other expensive gadget. This way, when disaster strikes, at least you'll have coverage.
Every drone comes at a different price and different value; to decide whether or not you need to buy the DJI insurance, you can take your drone's price, divide it by 20 or 50 and choose yourself if you want to invest that extra money in insurance.
For example, if you buy a $1,000 DJI drone, using the 20-year division method would mean that its price is $50 a year. This works out to about $4.16 per month, and for people who find this reasonable and want to protect their drones from damages, it's much cheaper than paying for the repairs themselves.
People need to judge themselves how much do they care about their drones before buying insurance, because sometimes even when things like this happen, it can be difficult or not even possible to get the money back from the company (because of bureaucracy). I think that you cannot put an exact price on safety; it's always better to safe than sorry!
It's worth noting that you don't want to make estimations about which drones need insurance, and no one can give you a definite answer without checking up all the details first - do this only if you're interested in doing further research.
DJI care Refresh: What is it?
DJI care Refresh is an insurance scheme from DJI for its drones that allows users of DJI drones to replace their damaged or lost drone with a new model. It's important to note that there are other drone insurance schemes out there that you can compare and make your decision based on your requirements.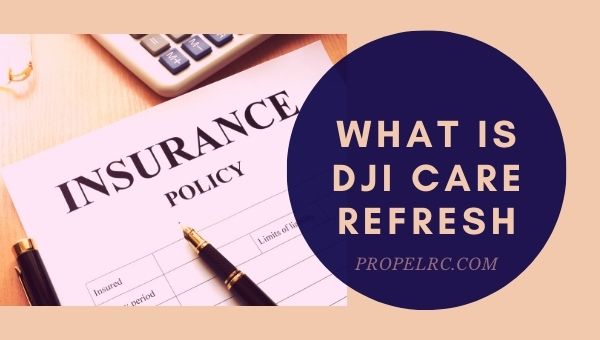 DJI care Refresh will cover the damages to your drones for precisely one year from your purchase, and you can buy it while you buy the drone or within 48 hours from the purchase. DJI Care Refresh is a comprehensive warranty given by the drone manufacturer that lasts one year from the date of purchase.
It covers a range of incidents, including what to do if your drone goes missing and how to take care of it if that happens. You will only be charged a modest fee for your initial replacement and an increased fee for your second replacement under DJI Care Refresh.
You are not required to purchase DJI Care Refresh for your initial replacement, but it is mandatory for your second replacement. It has a set price which means you do not have to worry about the type of drone or its cost when purchasing this plan - it's available at all prices.
There are two types of DJI insurance:
DJI Care.
DJI Refresh Plus
1. DJI Care
DJI Care is a distinct service product from DJI Care; although it may be costly upfront, DJI Care is nevertheless an insurance policy for both physical and technical damage. During the term of the plan, however, your drone will be insured at its market price for repair service.
You can make unlimited repairs with no deductibles for repair services. If your aircraft is destroyed beyond repair, you may obtain a replacement at no cost as long as you have enough coverage remaining. In other words, if you haven't had any previous repairs conducted on the same area of your plane.
2. DJI Refresh Plus
DJI Care Refresh is a 12-month warranty that covers all repairs, replacements, and spare parts. If you don't have two replacement units already on file (that is, you haven't already had two replacement units sent to you), you may purchase DJI Care Refresh Plus for an additional 12 months at a lower cost. The price of a first or second replacement unit remains unchanged under DJI Care Refresh. However, DJI Care Refresh Plus is a temporary service for your drone.
Difference between DJI Care and DJI Refresh Plus
The difference between the two plans is that under DJI Care, you can have a replacement unit in case of accidental damage to your drone, and you must order a new unit within 48 hours from the purchase of your first unit.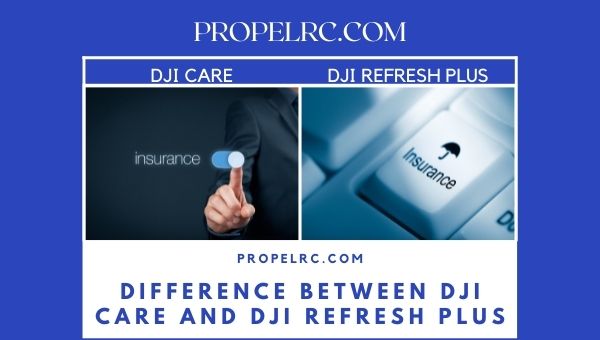 In contrast, with DJI Care Refresh Plus, after purchasing drones, it's possible to take an inventory of all parts and components before getting started without any additional technical support or warranty period.
In addition, there will be no fee when making a second replacement. You can make unlimited repairs in this plan without incurring any charges beyond the original service cost - even when replacing items such as propellers, motors, gimbal blocks, and antennas; the repair fee will be waived even if there is no coverage remaining.
Note that DJI Care Refresh Plus does not cover damage to your aircraft beyond repair or replacement, battery failures, and other issues such as accessories/parts compatibility problems.
Why should you buy it?
The DJI care Refresh plan entitles you to one free replacement in case your drone gets damaged or lost. It covers a range of incidents and will cost you less than $75 for replacing your brand new drone within 48 hours after signing the insurance claim.
Don't forget that if you damage your new drone before buying DJIcare Refresh, you'll get 50% off all plans, which reduces the starting price to $74.50 (under $500).
If you don't want to wait for 48hrs and risk not having a backup plan, you can buy the DJI care Refresh plan at any time after your purchase. You can find out more about DJI care Refresh and how it protects your drone here.
You should consider the chances of your drone crashing in something based on the circumstances that your fly the drone in; if your drone is more prone to get frequent damages, you should definitely go for the DJI care refresh because otherwise, you will end up spending a fortune on the repairs and replacement.
Even the most advanced drones can't fly in powerful winds, and if you're planning to travel with your drone, you should buy a flight case for it.
If you want to be on the safe side even when flying your drone in strong winds, you can buy a set of propeller guards which can protect your drone from any accidents that might occur.
In addition, if you're going to risk taking your drone somewhere where it might get lost or stolen, then yes, DJI Care Refresh is worth it because having less money invested into the drone means getting another one sooner.
How to buy the DJI Care Refresh insurance?
You can buy the DJI insurance in the DJI store at the following link by clicking here. After buying the insurance, you have to activate it in your My DJI account in order for it to work. Is there any difference between the warranty period and the insurance period? No, they are exactly the same. It does not matter when you choose to activate them both since they both begin on the day of purchase.
Do I need to buy the insurance together with the product? No, it is not mandatory. You can buy them both separately, but if you decide to do so, make sure that you activate both of them at the same time.
Furthermore, keep in mind that there is no difference between buying them together or separately. If you have bought the insurance plan with the product itself, you do not need to activate it, but if you bought both of them separately, you need to activate the insurance from the official website of DJI.
How much does it cost?
The cost of insurance obviously depends on the value of the product; it varies from product to product and from service to service. For example, the cost for three years of DJI care Refresh insurance, including two times replacement under $500 value, will cost between $75 and $149, which is not much considering the fact that your drone will be covered no matter what happens.
The price of 1 year DJI Care Refresh insurance with a 1-time replacement under $499 value varies between $59 and $99 depending on how much you paid for your first unit. The maximum price is also affected by this discount.
The Insurance cost of a DJI insurance starts from somewhere around $40 for its basic drones and can go up to $ 340 for the premium drones. All the plans come with different coverage, cost, and different schemes.
What does the DJI Care Refresh cover?
Water Damage
Accidental Drops
The controller can't connect to the aircraft anymore due to signal issues - Receive a new one within 48 hours after you sign an insurance document.
One of the blades broke during flight, resulting in damage to the entire craft - You will receive a brand new one within 48hrs after signing an insurance form. This excludes batteries and propellers (which must be bought separately). If you paid less than $500 for your drone, you would have to purchase the DJI Care Refresh plan for a minimum of USD$149 or as much as USD$249. You can find this information on the official DJI website.
DJI care Refresh has a buyback program saying that you can sell back your old drone for 75% of its value if you only have use for one. DJI does not refund cash but instead gives credits to spend with them.
This fact is important to consider, especially when flying high-end drones that aren't selling easily nowadays. When selling your damaged drone during the DJI Care Refresh Plan, but it is at 75 percent off its original price after buying their insurance before sending it in.
You need to know that there are certain restrictions on who can buy this plan. You need to be the legal age and should be living in the USA, Canada, UK, Australia, or New Zealand. Obviously, if you live outside one of these countries, the deal is worthless for you, so you might consider insuring your drone with another company or buying it straight from DJI at full price.
Also Read: Top 10 Best Drones Under 250 Grams (0.55lbs) In 2023
What doesn't DJI Care Refresh cover?
2nd or 3rd controller (if you own more than one controller)
Damage caused by No-Fly Zones (NFZs).
Damage caused by firmware updates Problems involving signal interference when using smartphones as controllers.
Loss of battery power.
All accessories such as propellers, hubs, cables, chargers and batteries Cameras and camera accessories
Anything not included by DJI in the list of "What is covered."
More than 1 set of propellers -Crashes due to pilot error or loss of control -Severe damage caused by weather or water conditions.
Unauthorised modifications to your aircraft.
Modification of DJI products for flight, including but not limited TO changing the standard infrared signal frequency.
Replacement parts needed for normal wear and tear during the period of coverage or due to usage beyond the manufacturer's specifications -Damage caused by third-party accessories.
Unauthorised modification of aircraft firmware or software.
What if your drone crashes before buying insurance?
It's important to note that if you damage your new drone before buying DJI care Refresh, you'll get 50% off all DJI care Refresh plans. This reduces the price to $74.50 for two times replacement under $500 value and $63 for 1-time replacement under $499 value.
The maximum price is also affected by this discount, so it varies between $299 and $499, depending on how much you paid for your first unit. DJI care Refresh is available for all DJI drones, such as the Mavic Pro, Phantom 4 Pro and even for the expensive Inspire 2.
There are always other options to get a replacement for your lost or damaged drones, including insurance from the manufacturer itself. The prices will be different depending on the type of damage that occurred, and it could cost more or less than DJI care Refresh.
You should always compare the level of protection, the price, and all other details before making a decision about what is best for you.
How to claim the service under DJI insurance?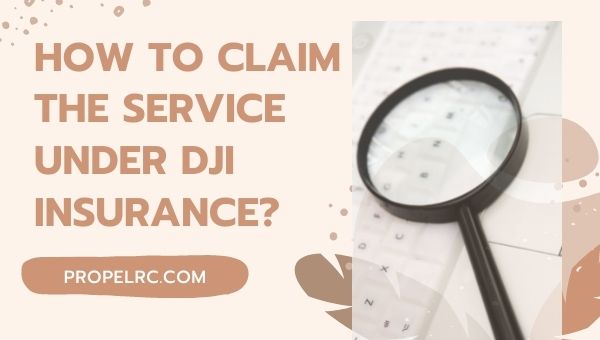 You will have to send the product and all of its accessories to DJI in order for them to start repairing it. After you submit your request, they will start analyzing the main board of the product and check whether or not it will be possible for them to repair it. If they find out that it is almost impossible for them to repair the product, they will provide you with a new one.
Is there any difference between using a courier service or going through a local post office for shipping my DJI Care Refresh plan shipment?
Yes, if you go through a courier service, DJI provides you with the address of the company where you will send your package; afterward, they will contact you and tell you exactly what to do.
On the other hand, if you ship it via a local post office, there is no need for them to contact you again since all of the information about this particular stage is included in your original email regarding the DJI Care Refresh plan.
Do I have to pay customs charges or any taxes on my shipment?
No, if your shipment meets the requirements that are mentioned below, then there won't be any customs charges. The requirements are as follows: ·
If you are shipping from within the European Union, no extra taxes will be charged.
If it's being shipped from Africa, South America, The Middle East or Asia, then the local taxes will be charged ·
If you are shipping from other parts of the world then it is possible that custom charges may apply, but this depends on the country's policy.
What do I have to provide in order for DJI Care Refresh plan to replace my drone? 
You'll have to send them your broken product with its original box and packaging, which should include all its accessories too.
You need to keep in mind that DJI insurance does not cover any products which were repaired by a third party; therefore, if you want them to replace your product, make sure that you do not touch it until they arrive at their destination and give you further. If anything changes regarding this, they will tell you so in the email they send to you.
Summary
DJI will be a leading company in the drone market In 2023. And while they are working on new technology, it's never too early to think about what may go wrong with our investment of $1,000+ for their drones. The good news is that there are many different types of insurance available for your purchase!
Whether you want coverage against damage or theft, or if you just need some peace of mind knowing that your expensive equipment will be replaced no matter what happens, there's an option out there for everyone at every price point.
The DJI care Refresh plan is definitely worth the money. I mean, you can get your drone repaired or replaced for free, and this is something that not every company offers. It only costs $75, and if we were to compare it to other insurance plans available in the market, we'd say that they're very affordable even when it's a high-end product like a DJI drone.
If something were ever to happen with our drones, we wouldn't have to invest so much money on repairs or replacement because of the small fee of $75, which covers all types of incidents.
Purchasing DJI Drone Insurance could be one of the best investments you make this year, and give yourself peace of mind when flying these amazing devices around!