A Deep Dive into the DJI Matrice 30: Detailed Review (2023)
Updated On: Сентябрь 29, 2023
In the dynamic world of tech, there's always something new and exciting waiting just around the corner. For me, that "something" is currently the DJI Matrice 30 - a drone that's got every tech enthusiast buzzing with anticipation. It promises a remarkable blend of innovation, performance, and exceptional resilience. But does it live up to all those lofty expectations? We're about to find out!
Imagine this: You take out your device on an early Sunday morning while the air still holds that slight chill from dawn's kiss. The engine purrs to life under your fingertips as you direct it toward the magnificent view that the much-desired skyline offers. That's what flying the DJI Matrice 30 feels like – diving headfirst into an experience unlike any other.
Think your lens has seen everything? Prepare yourself for a challenge! Here is where things get truly interesting - The DJI Matrice 30 comes equipped with awe-inspiring camera specs and imaging systems that redefine 'excellence.' Stay with me as we delve deeper into what sets this drone apart in this intricately detailed review!
All About DJI Matrice 30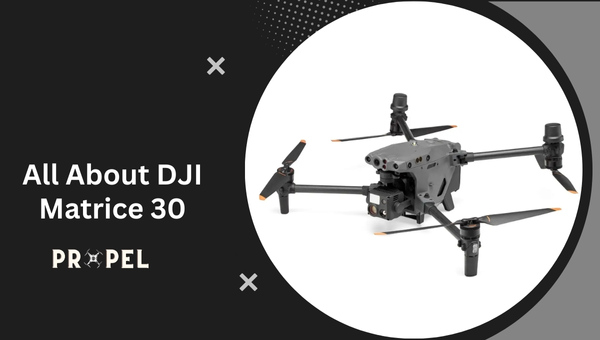 DJI Matrice 30, in the world of drones, represents cutting-edge tech and remarkable advancement. As a drone lover, one can't help but be taken in by its wide range of features and its powerful performance. Let's take a closer look at what this technological marvel brings to the table.
Specs and Features: An In-Depth Look
Below, you'll find detailed specifications of the DJI Matrice 30. Brace yourself; it's pretty impressive:
| Спецификация | Деталь |
| --- | --- |
| Диапазон передачи | FCC: 15 km, CE/SRRC/MIC: 8 km |
| Качество камеры | 48MP, 1920×1080 DFOV:161° Frame Rate:30 fps |
| Время полета | 41 Minutes |
| Аккумулятор | Mah Rating -5880 mAh |
| Max Takeoff Weight | 4,069 grams |
| Размеры | Folded -365×215×195 mm (L×W×H), Unfolded -470×585×215 mm (L×W×H) |
In addition to these metrics, DJI Matrice employs advanced technology, making it stand out in a crowd.
Unboxing and First Impressions
The unboxing experience was an absolute delight. The moment my eyes landed on this slick piece of engineering for the first time, I felt like a child unwrapping their much-awaited Christmas present. More than anything else, I noticed its build quality: solid yet not too weighty, hinting at resilience and flight agility.
Price Factor
Now, let's talk about pricing. For all the value that it provides through its extensive specifications, it does come with a hefty price tag; this is an investment item, after all! Rest assured that each penny spent will give you superior image quality, remarkable flight range, and durability that can outlast the harshest conditions. Yes, it's a little more expensive than your average drone, but then again, DJI Matrice 30 is not your average drone.
Читайте также: DJI Inspire 3 Review: The Best High-End Drone
The Power Of DJI Matrice 30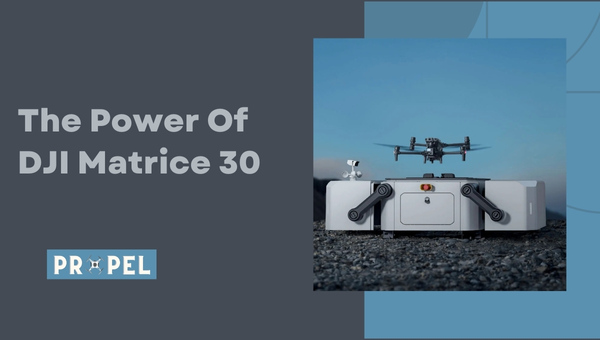 When it comes to aerial power and resilience, the DJI Matrice 30 stands out like a titan that's ready to conquer the blue. It not only showcases exceptional flight capabilities, but it also thrives under extreme weather conditions.
Flight Capabilities
The DJI Matrice 30 is an airborne marvel of engineering.
Its rapid acceleration и top-flight speed will leave you amazed, offering you almost unmatched control in mid-air.
It flaunts an impressive время полёта, cementing its place among high-endurance drones.
Let's not forget its stunning hover accuracy, demonstrating the drone's high-level stability.
With the addition of smart features like Collision Avoidance и Advanced Pilot Assistance Systems (APAS), piloting becomes a delight even for beginners.
Simply put, with the DJI Matrice 30, you can expect superior performance in every aspect of flight.
How it Handles Extreme Conditions
We all know how unpredictable Mother Nature can be. Luckily, the DJI Matrice 30 has made resilience one of its core attributes.
Thanks to a robust build and top-tier construction materials, this drone comfortably withstands any stray knocks or bumps.
And don't be fooled by its sophisticated looks—it isn't afraid to get wet! Sporting significant waterproofing features makes it competent in adverse weather conditions—light rainfall? No problem!
Designed with an intelligent battery management system, it means you reduce any risk of battery failure due to freezing temperatures. This smart warming function also helps mitigate other potential issues associated with cold climates.
In essence, whether you're facing scorching sun or icy chills—the DJI Matrice 30 can take it all head-on!
Shining A Light On Its Camera And Imaging Systems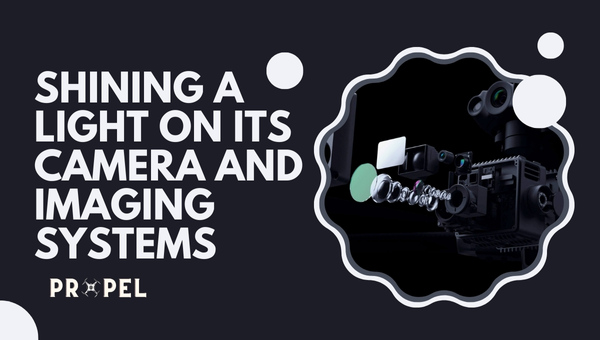 When it comes to drones, the DJI Matrice 30 reigns supreme with its vastly superior camera and innovative imaging systems. This technological marvel far exceeds any casual hobby drone, presenting a powerhouse of functionalities that leave a mark in your memory.
Качество камеры
The innovation invested in this device speaks volumes about its camera quality. Here's what strikes me most about the DJI Matrice 30:
High-resolution clarity: The device boasts an impressive 48 MP camera that ensures your captures are nothing short of impressive.
In-build stabilization: The drone features a meticulously designed stabilization system to counterbalance any vibrations during flight and improve clarity.
Zoom capabilities: The zoom qualities of this drone ensure you can capture visuals in exquisite detail from remarkable distances.
With such powerful specifications, it's evident that the game-changing camera quality of this gadget makes it one-of-a-kind in its league.
Imaging Systems
The DJI Matrice 30 doesn't just have an advanced camera; it equips state-of-the-art imaging systems to bolster its prowess further. Let's dive into some fascinating details:
Thermal Sensors: With precise thermal sensors incorporated into the device, you can capture unparalleled heat signatures and variations like never before.
Lidar technology: Lidar technology is another feather added to DJI's cap, allowing for real-time distance calculation for object detection and avoidance and significantly improving flight safety.
These innovative features not only optimize your immersive flight experience but also provide powerful tools at hand for professional aerial photography and cinematography. Without a doubt, capturing incredible images has become just routine work for this thrilling piece of technology!
Читайте также: Flying DJI Mini 2 in Cold Weather: Possibility, Tips To Fly
What Sets DJI Matrice 30 Apart from Other Drones in the Market?
When it comes to standout features, the DJI Matrice 30 is truly in a league of its own. A few key elements separate this powerhouse беспилотник from others on the market.
First and foremost, DJI's Advanced Pilot Assistance Systems (APAS) contribute to a safer and more efficient flight experience. This technology allows the drone to autonomously bypass obstacles during its flight- an exclusive feature that's not common in many drones.
Another distinct aspect is the dual operator mode. This means two pilots can simultaneously control different parts of the drone, enabling a co-pilot situation for better control and manipulation.
The third most notable feature is its extended flight time. With up to 55 minutes in the air, it surpasses many other models in the market today.
These distinguishing points underline why I champion DJI Matrice 30 as an industry game-changer that seamlessly melds engineering excellence with top-tier performance.
Читайте также: DJI Ryze Tello: A Complete Detailed Review
Заключение
The DJI Matrice 30 is undeniably an incredible feat of drone technology. It offers top-of-the-line features packed neatly into a durable and reliable machine. From its impressive flight capabilities to its resilience against severe weather conditions, it's easy to see that this drone was designed for serious drone enthusiasts.
While the price point might be intimidating for some, the advanced camera system and imaging capabilities make it worth every penny. Whether you're using it professionally for complex aerial mapping or simply seeking out a high-quality recreational flyer, the DJI Matrice 30 continues to deliver beyond expectations.
In a market saturated with drones vying for attention, the DJI Matrice 30 clearly sets itself apart with its standout features and robust performance. If you're in search of a drone that guarantees remarkable performance while pushing the boundaries of innovation, your search ends here.