All Drone Laws in Bulgaria (2023 Updated)
Updated On: December 26, 2022
Bulgaria has seen increasing use of drones recently, especially in fields that are typically hazardous. These drones have the potential to increase safety and efficiency when it comes to surveillance and operation in remote or difficult locations.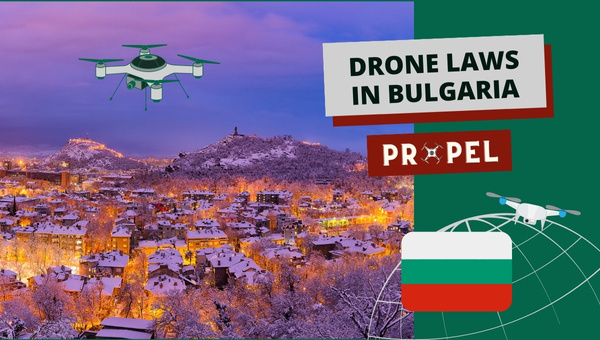 The versatility of unmanned aerial systems has enabled them to be used for monitoring by fire departments during forest fires, surveillance in prisons, geological mapping features, and even postal delivery.
If you're considering flying a drone in Bulgaria, it's essential to understand the laws and regulations governing drones. Flying a drone is an incredible way to capture stunning aerial perspectives of wonderful places in Bulgaria, but these activities must be done responsibly with due regard for local laws.
To help you out, we've put together this guide outlining the current legislation regarding drone laws in Bulgaria and how you can fly your UAV in this beautiful country without getting into trouble.
General Drone Rules to Follow in Bulgaria (2023)
All drone pilots in Bulgaria must register their drones and then comply with the following rules.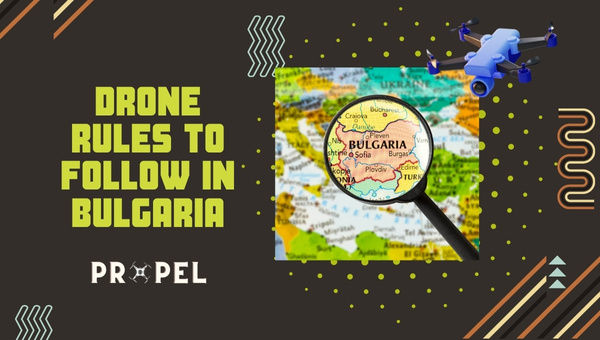 Drones may ascend to an altitude of 50 meters (170 feet) in the Open category and a remarkable 120 meters (400 feet) when operating within the Specific category. For those individuals whose drone projects are exceptionally compelling, exemptions from this regulation can be requested through the STA.
Maintaining a clear line of sight between the drone and the pilot is mandatory, with an operating distance not exceeding 500 meters.
Steer clear of flying near populated or residential areas to ensure the safety of those living in such places.
Maintain a safe distance of one kilometer away from residential areas for the well-being of all.
Unless permission is given, it is essential to maintain a safe 500-meter distance from any isolated buildings, individuals, vehicles, animals, and other structures.
For optimal safety, steer clear of airports and heliports when flying. Maintain a distance of no less than eight (8) kilometers away from airports and three (3) kilometers away from heliports at all times.
Do not fly a drone at night under any circumstances.
It is strictly prohibited to fly over, near, or within any military bases, public utility sites, archaeological locations, and/or private and public facilities.
Read Also: New Drone Laws in Italy
Rules for Commercial Use of Drones in Bulgaria
They are used commercially in connection with business activity. All pilots must obey the regulations stated in "Ordinance No. 2 of the Ministry of Transportation dated 10 March 1999 establishing flight rules" and apply for permission to fly through a letter addressed to DG CAA – Directorate General Civil Aviation Administration at least 8 days before their flights.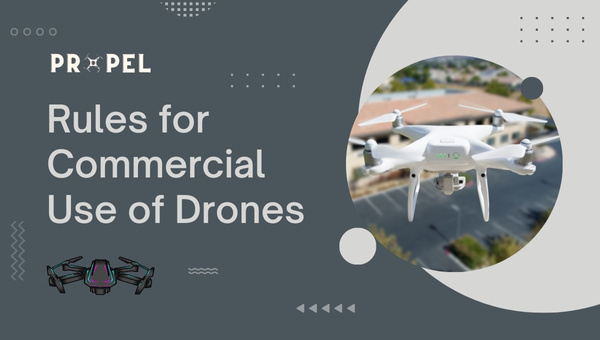 Additionally, all aircraft should possess Third Party Liability insurance up to EUR 1 million limits for coverage purposes. Do not hinder the operation of a crewed aircraft. Avoid flying through clouds or entering restricted airspace.
Bulgarian Air Traffic Services Authority (BULATSA)
Bulgarian Air Traffic Services Authority (BULATSA) is an independent state-owned company primarily in charge of the safe and efficient air traffic flow over Bulgaria's skies.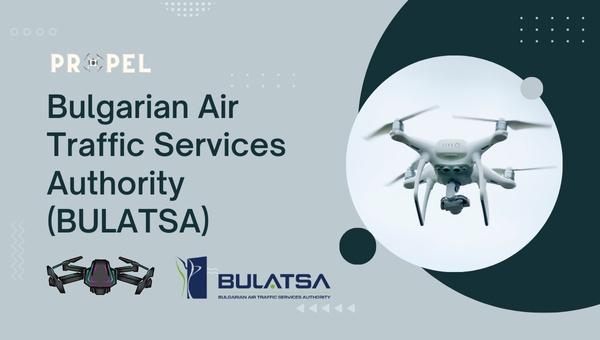 In order to keep up with modern innovations, BULATSA has recently implemented drone operations into its sector and utilizes drones for monitoring air traffic and surveying infrastructure within its airspace.
By partnering with industry experts and other relevant agencies, they are able to ensure a high-quality standard that benefits pilots, passengers, and civilians on the ground.
BULATSA's commitment to innovation and safety makes them one of the leading European authorities regarding safe international drone operations.
Directorate General Civil Aviation Administration (DG CAA)
The Directorate General Civil Aviation Administration (DG CAA) in Bulgaria is a government body responsible for overseeing civil aviation and regulating drone traffic in the country.
They are tasked with providing oversight and regulation to all drones operating within Bulgaria, such as registration requirements, implementing procedures to protect airspace safety, issuance of permits and authorizations, as well as safety auditing services.
Through their comprehensive approach, they are dedicated to making sure that drones in Bulgarian airspace follow the best practice guidelines and operate safely. DG CAA Bulgaria also provides guidance on the usage of drones, offering advice on features such as altitude limitation and distance-keeping.
Their expertise and support help ensure a safe environment for drones so that the aircraft and people can coexist in harmony.
Read Also: Drone Laws in Canada, Penalty, Limit
European Union Aviation Safety Agency (EASA)
The European Union Aviation Safety Agency (EASA) is an organization that works to ensure a high standard of aviation safety across all EU nations as well as any other associated countries.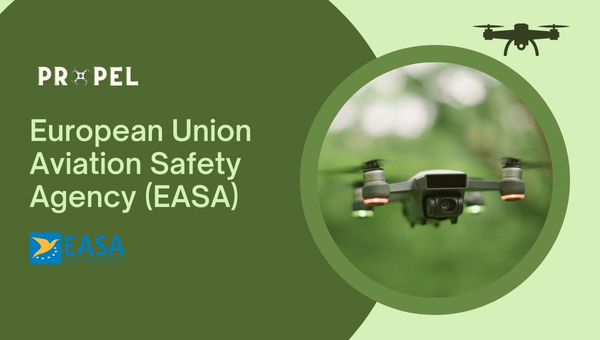 Established in 2002, the EASA primarily focuses on airworthiness and environmental protection related to aircraft but is also responsible for certifying airplane and helicopter designs, authorizing organizations to maintain airplanes, and developing standards for flight crew licensing.
The EASA has recently become even more active by taking charge of the approval process for drone operations throughout the EU. By doing so, the EASA has sought to create a uniform system for granting permissions for drones, thus providing better oversight within the nations under its jurisdiction.
Operation Categories in European Union
When flying a drone in the European Union, there are three distinct categories of aircraft to consider, and each carries its own laws and regulations.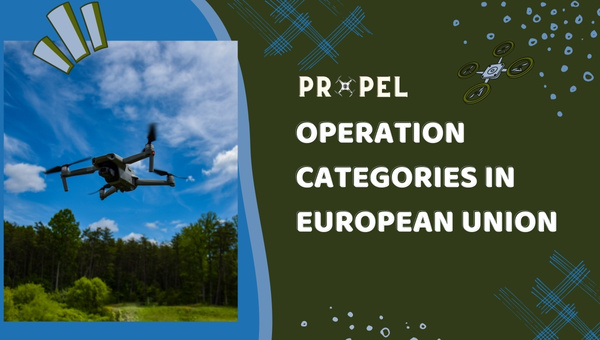 Open Category
If you want to take advantage of the convenience and accessibility of drones, then open-category drones are definitely for you! These aircraft must weigh 25kg or less and cannot be used commercially - but other than that, they can be flown without special authorization.
Safety is still a priority, though; those who operate these types of drones should always abide by all regulations the European Aviation Safety Agency (EASA) set forth.
The European Union has recently witnessed a surge in the popularity of open-category drones due to their cost-effectiveness and ease of use. Not only are they great for recreational activities, but these innovative devices can also be utilized in commercial applications.
Compared to other unmanned air systems, drones are incredibly user-friendly and have the potential to revolutionize aviation completely.
Even though there are a few issues that need addressing when it comes to drone usage in Europe, their impact on transportation is certain - one that will become increasingly visible over time.
Specific category
When working within the specific category, only certain commercial activities are allowed without prior consent from EASA. For instance, you must obtain express permission to take pictures or videos of people on location.
Additional restrictions may come with operating a drone in this category; it would be prudent to consult with EASA before utilizing your craft.
A drone is falling under the specific-category demands explicit authorization from the authorities before it can lift off. These drones, reported by Lowest Price Drones to weigh between 25kg and 150kg, are sanctioned for commercial usage only. If you wish to take command of one of these machines, first, you must receive a permit through EASA.
Certified category
If you're looking to use a drone for commercial purposes, then the best option is to seek out one of EASA's certified category models.
The European Union's aviation regulator provides an array of certification programs that make sure these unmanned aircraft meet all necessary safety standards and regulations.
Note: if your chosen model weighs more than 150 kg, be sure to apply for a permit from the EASA before taking off.
Read Also: Drone Laws in Serbia, Guidelines, Penalties
No Drone Zones in Bulgaria
No-Drone zones are locations in Bulgaria where the operation of drones is prohibited due to safety or other regulations. These areas typically include airfields, sensitive government areas, and airspace that may be subject to high levels of air traffic.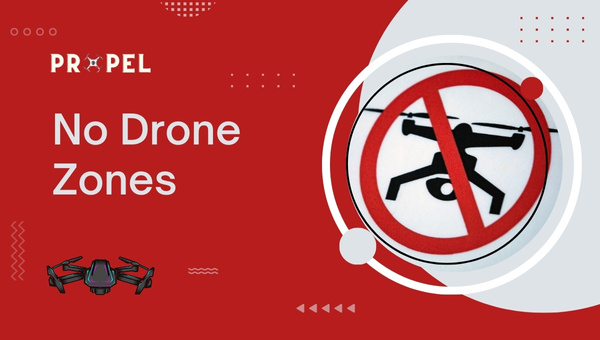 As drones become increasingly popular, understanding no drone zones is important for both hobbyists and commercial operators to ensure they stay within the law and keep themselves and others out of trouble.
In many cases, local laws require a permit or special authorization prior to flying in certain locations, so it's important to do your research before taking off.
Registering as a Drone Operator
In accordance with the European Regulation (EU) 2019/947, registration is an obligatory requirement for all Unmanned Aircraft System operators, not just the UAS itself.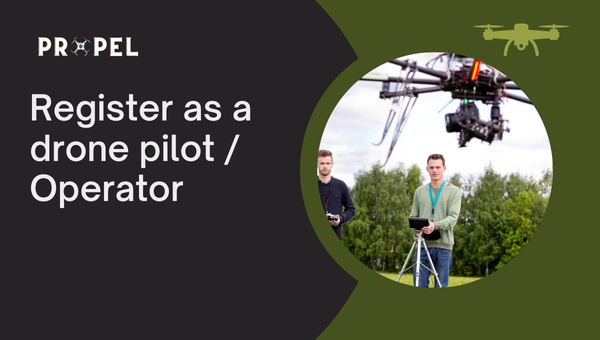 This regulation requires that every flight also have a designated UAS Pilot, more commonly referred to as a Remote Pilot (RP).
The RP must be in control of any unmanned aircraft system and bear full responsibility for its safety during operations. As such, it falls upon their employer, the UAS Operator, to supervise each mission and provide instructions accordingly.
This person or legal entity bears all responsibility for the operations of the drone (s) on their behalf. Very often, in the OPEN category and as an individual, the Pilot and the Operator are the same people.
Operators who fall under the OPEN category must register their UAS. This includes a UAS with a mass of 250 g or more and those with less than 250 g but can fly at speeds faster than 90km / h equipped with either a camera or microphone.
For the SPECIFIC category, all operators must register without exception.
Individuals can only register in the country where they currently live. On the other hand, legal entities must obtain registration in the state that houses their primary place of business operations.
Remember that it is vital to remember that registrations may solely occur within one Member State at a time.
FAQs
Is it permissible to fly drones in Bulgaria?
Yes, provided that you adhere to the regulations set out by EASA and the Bulgarian government.
This depends on what type of drone you plan to operate: for those falling under the OPEN category, no authorization is required if the drone weighs 250g or less.
However, for drones that weigh over 250g or are able to reach speeds greater than 90km/h, then obtaining authorization from EASA is necessary.
If your drone falls under the SPECIFIC category, then authorization will be required regardless of its weight and speed capabilities.
Do I have to register as a UAS operator in Bulgaria?
EU Regulation 2019/947 requires all UAS operators to register and obtain authorization before operating a drone in Bulgaria, regardless of category. This includes individuals and legal entities who wish to fly drones on their behalf.
What happens if I am caught flying my drone in a No Drone Zone?
You may face criminal prosecution for violating the law; this could ultimately result in financial penalties or even jail time, depending on the severity of your offense.
Conclusion
In conclusion, Bulgaria has a few rules and regulations that all drone pilots must adhere to. Pilots must have permission 8 days before their flight for commercial purposes and Third Party Liability insurance up to EUR 1 million limits for coverage.
Flying a drone in Bulgaria can be an incredible experience, but respecting the laws and regulations in place is essential.
Understanding these rules will ensure safe and enjoyable flights while avoiding fines or other penalties. With the right preparation, you can confidently enjoy the pleasure of flying your UAV in this beautiful country.
Following the laws outlined above can ensure a safe and enjoyable experience when flying your drone in Bulgaria. We hope this article has been knowledgeful to you. If there are any queries or doubts, leave them in the comments section, and we'll do our best to assist.