All Drone Laws in The Philippines (Updated 2023)
Updated On: December 24, 2022
The use of drones in the Philippines has recently become a hot topic. These unmanned aerial vehicles (UAVs) have a number of potential areas of application across the region, such as telecommunications and surveillance.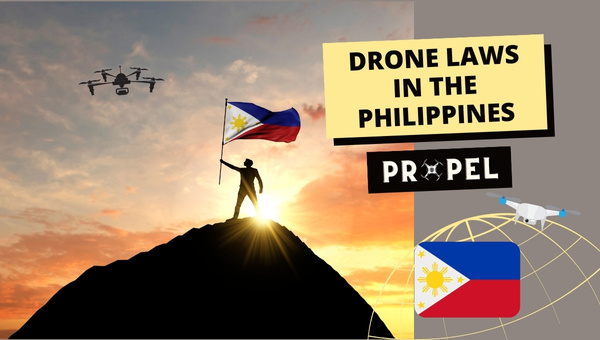 However, they are also increasingly being used to provide access to essential services in rural locations where traditional methods of delivery may be challenging due to poor infrastructure or cost constraints.
As with any new technology, legal parameters are in place to ensure safety and prevent malicious activity. The Philippines is no exception. They have implemented laws that regulate recreational and commercial drone use.
If you're planning a drone-related business trip or leisure activity in the country, understanding these regulations is key to staying on the right side of the law. This blog post will discuss drone laws in the Philippines and how you can remain compliant during your travels.
General Drone Rules and Regulations in the Philippines (2023)
Are you interested in taking up drone flying as a hobby or perhaps looking to set up a professional drone service?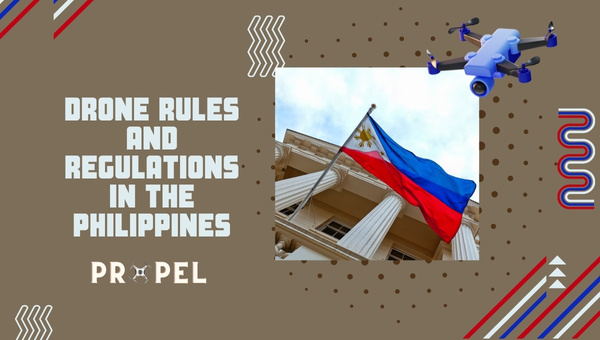 Before starting your journey as an aviation enthusiast, it is important to understand the regulations governing drone operations for safety and legal reasons.
To utilize a drone for commercial purposes or to fly one weighing more than 7 kilograms (15 pounds), you must acquire a CAAP certificate.
For optimal safety, only fly during daylight hours and in favorable weather conditions.
Keep the drone within your vision at all times for maximum safety.
Whenever possible, steer clear of flying over populated areas like schools or markets for safety reasons.
Always adhere to the rule of keeping your flight below 400 feet from the ground.
Maintain a secure distance of at least thirty meters (thirty-eight feet) from everyone who is not actively participating in the drone's operation.
To stay safe, steer clear of flying within 10 kilometers (6 miles) of airports.
For your safety, steer clear of taking flights in the vicinity of any disasters, like fires.
Certification to Fly a Drone in The Philippines
If you are the owner of a large drone weighing more than 7 kilograms (15 pounds) and intend to use it for commercial purposes, you will need to acquire a CAAP UAV certificate.
This authorization is divided up into three sections:
Obtain your certification as an accomplished UAV Controller/Pilot.
UAS registration
UAV Operator Certificate
To become a certified UAV Controller and Pilot, you must successfully complete both an approved training course and an exam to demonstrate your expertise in aerial flight. This license is valid for five years before needing renewal.
You may also apply for the separate UAV Operator Certificate, which lasts three years after completing a letter of intent as well as providing detailed operational specifications.
After registering, it is essential that the designated registration marks are prominently displayed on the Unmanned Aerial Vehicle (UAV).
Read Also: New Drone Laws in Australia
Controller Certificate For RPA
To operate the drone commercially or to fly one weighing more than 7 kilograms, you must acquire a Controller Certificate for Remotely Piloted Aircraft (RPA). This certificate is available after completing an approved training course and passing an exam.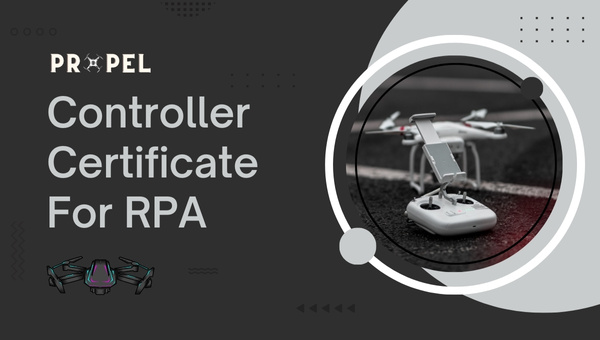 Application for RPA Controller Certificate
In order to receive the RPA Controller's Certificate, an applicant must submit a written and signed application that confirms the following information:
On what date and where was this filing completed
Please provide the full name of the applicant.
Full address of the applicant
The purpose of RPA to be used
Please provide an overview of any flight crew, air traffic control, or operations officer license the applicant may possess, including ratings, endorsements, and qualifications associated with each.
An applicant's proficiency in operating Remotely Piloted Aircraft (RPAs).
All applicants must present evidence of proficiency in the operation of RPA technology, showcasing successful completion of any related training courses.
The Authority reserves the right to temporarily reject or discontinue reviewing an application until they receive more precise details and/or a copy of it from the applicant.
Eligibility
In order to receive an RPA Controller Certificate, an individual must meet the following criteria:
After successfully completing an RPAs training course offered by the manufacturer, he or she is authorized to operate the specific type of RPA proposed.
Possesses at least five (5) hours of verified operation experience in flying Remotely Piloted Aircraft outside regulated airspace.
Successfully completed the RPAS exam
The operator has been successful in their demonstration flight, as they were assessed and approved by the authorized personnel of the Authority.
Validity
The Authority's RPA Controller Certificate is valid for five years from the date of issuance and remains effective until: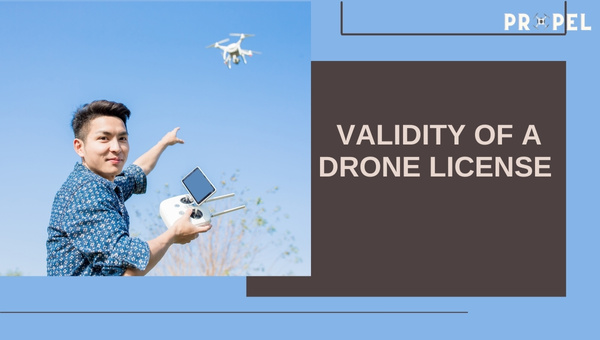 The Authority reserves the right to modify, suspend, revoke or end this certificate at any time.
The RPA Controller submits/ handover it over to the Authority.
Notes for Foreign RPA Certificate
Suppose you own a recent and legitimate RPA Controller Certificate, License, or Authorization issued by another Contracting State. In that case, you may apply to the Authority to validate your license/authorization to utilize it with Remotely Piloted Aircraft registered there.
The Authority will authenticate the license/authorization and ratings issued by the state to guarantee their validity. A validation certificate will be awarded upon successful completion of the following criteria:
The applicant must present the foreign-issued license/authorization to the Authority.
To guarantee that any foreign-issued license/authorization is current and valid.
To receive a validation certificate based on the pertinent foreign-issued license/authorization, please ensure that you meet all of the following criteria:
To acquire the validation certification, the applicant must present to PCAR Part 2 a foreign license/authorization and documentary proof of their necessary experience.
This certificate of validation will remain valid for an entire year as long as your foreign license or authorization is still legally active.
In order to acquire the validation certificate, applicants must:
An operator is eligible to operate a particular RPA if they have successfully completed the relevant manufacturer's training course in the operation of that type of RPA.
Be experienced in running RPAs for a minimum of five hours.
Successfully completed the demonstration flight administered by an approved representative of the Authority.
Rules For Foreign Operators
To ensure a smooth experience when entering the Philippines with your UAV equipment, we highly recommend obtaining a Carnet or Merchandise Passport.
This will potentially reduce long customs procedures and avoid any import taxes that you may be faced with. Although the Philippines is not an official "Carnet" country, it has been known to accept them as documentation in some cases.
In certain cases, the Bureau of Customs may necessitate an "Import Bond" to guarantee that the unmanned aircraft system won't be re-sold into public circulation. The cost is calculated according to the declared worth of the UAV being transported.
Rules for Commercial Use of Drones in the Philippines
Flying a drone commercially in the Philippines requires permission from an authorized body. To apply for this certificate of authorization, applicants must submit their request to the relevant governing authority at least 90 days prior to when they intend to use it.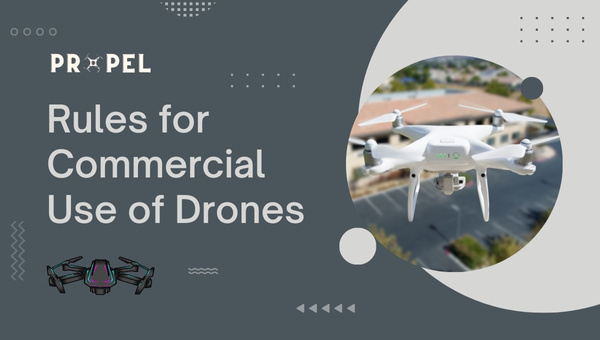 Without such certification, aerial operations are strictly prohibited and can result in hefty fines or other consequences.
After an assessment of the applicant, the Authority may issue a certificate of authorization if it finds that they comply with all requirements. This assessment will include the following criteria:
It is an absolute requirement to be a Filipino citizen in order to qualify as an operator.
The applicant's primary headquarters and legal address, if any, are located in the Republic of the Philippines.
To ensure the applicant complies with all laws and regulations pertinent to those holding a certificate of authorization, proper verification must take place.
It is imperative that the applicant has enough financial capital to support their venture.
The Authority reserves the right to disregard an application for a certificate of authorization if, upon assessment, it is concluded that the applicant does not possess sufficient equipment or aptitude to carry out secure aerial operations.
The applicant's previous authorization certificate was unfortunately retracted.
The applicant formerly owned a Certificate of Authorization that was revoked.
If someone was involved in the events that led to a certificate of authorization being revoked and then gains substantial ownership or employment at a position required by this country's regulations, they are subject to immediate repercussions.
Read Also: Drone Laws in Finland: All You Need To Know
Rules For Recreational Use of Drones in the Philippines
Follow these golden rules to fly a drone recreationally without needing any license or permit. If your drone is 7kg or below, abide by the following regulations, and you'll be good.
Soar your drone to a maximum height of 122 meters above the earth's surface
In order to ensure safety for everyone, please keep your drone at least 30 meters away from people and large gatherings. Also, remember to respect others' privacy while operating the aircraft.
Strictly abide by the 10-kilometer rule when flying your drone near an airport to ensure safe airspace.
It is essential to obtain insurance that safeguards against all risks.
As a drone operator, it is your responsibility to ensure you do not fly in locations that could interfere with the activities of law enforcement or first responders.
Always fly during the day and keep your drone within eyesight for safety.
If your drone weighs over 7 kg or any previous code of conduct has been disregarded, you must abide by the commercial use regulations above.
Civil Aviation Authority of the Philippines (CAAP)
The Civil Aviation Authority of the Philippines (CAAP) is the agency in the Philippines responsible for regulating and managing the use of airspace in light of certain emerging technologies.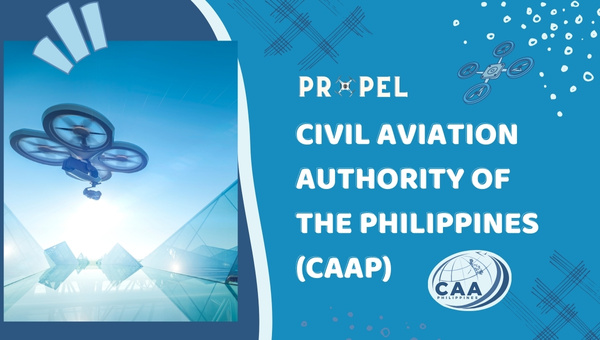 Drones, in particular, are a major focus of CAAP's regulatory efforts as they allow for novel capabilities and can potentially disrupt other parts of air travel.
To this end, CAAP adopts stringent rules to protect airline pilots and passengers from the misuse of drones by governing the types of unmanned aircraft allowed in Filipino airspace.
The agency also has guidance for drone operators on how to operate legally and safely within building sites, open spaces, and sensitive locations. This ensures that a balance between technological advancement and safety is achieved while minimizing the disruption caused by drones.
Read Also: Drone Laws in Slovakia: All You Need To Know
No Drone Zones in the Philippines
No Drone Zones are government-imposed areas were drones, or unmanned aerial vehicles, are prohibited. They often cover major public and private spaces like airports, national parks, educational institutions, and even residential properties.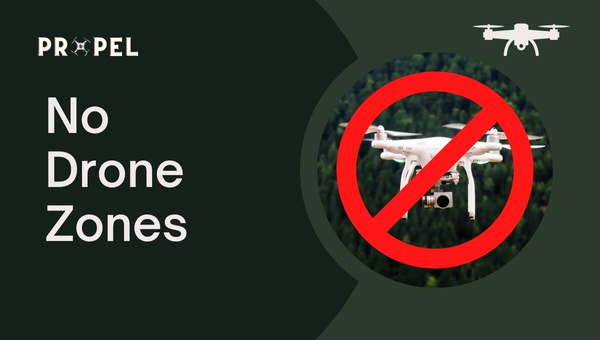 In the Philippines, these No Drone Zones can be found in crowded cities like Metro Manila and Cebu as well as popular tourist destinations such as Palawan and Boracay.
Being mindful of these No Drone Zones is particularly important for drone pilots to avoid violating laws on the permissible use of drones. Hence it's advisable for those wishing to fly their drones to research each location first before flying.
FAQs
Is it legal to fly a drone in the Philippines?
Yes, it is legal to fly a drone in the Philippines if you follow the regulations enforced by CAAP.
Do I need a license or permit to operate a drone?
Depending on your purpose of use and the weight class of the aircraft, you may or may not require additional permits.
Are there any age restrictions when flying drones in the Philippines?
No, there are no age restrictions when flying drones in the Philippines. However, all operators should be aware of their local laws and regulations before operating an unmanned aircraft.
Conclusion
Drone operations in the Philippines are subject to certain regulations for protecting individuals, property, and infrastructure. It is important that any individual looking to fly a drone in the country understand these rules before engaging in such activities.
To operate a large UAV weighing more than 7 kilograms (15 pounds) or use it for commercial purposes, you will need special authorization from the Civil Aviation Authority of the Philippines (CAAP).
By staying abreast of all relevant laws and ensuring compliance with them at all times, one can safely and legally engage in recreational or commercial drone-related activities in Philippine airspace.
We hope that this article was beneficial to you. Kindly share your thoughts in the comments and spread the word.